Every month, we spotlight one of our amazing team members! We open the floor so that they can express themselves, share their passions and unique skills… Today it's Alice's turn!
Alice has been part of the MASSIVart team since 2018, first as artistic director of the Chromatic festival and now as artistic consultant and a curator of the agency's projects.
A valuable member of our creative team, she is also an inspiring artist. We wanted to give her carte blanche to talk about her background and artistic approach, and showcase her work.
---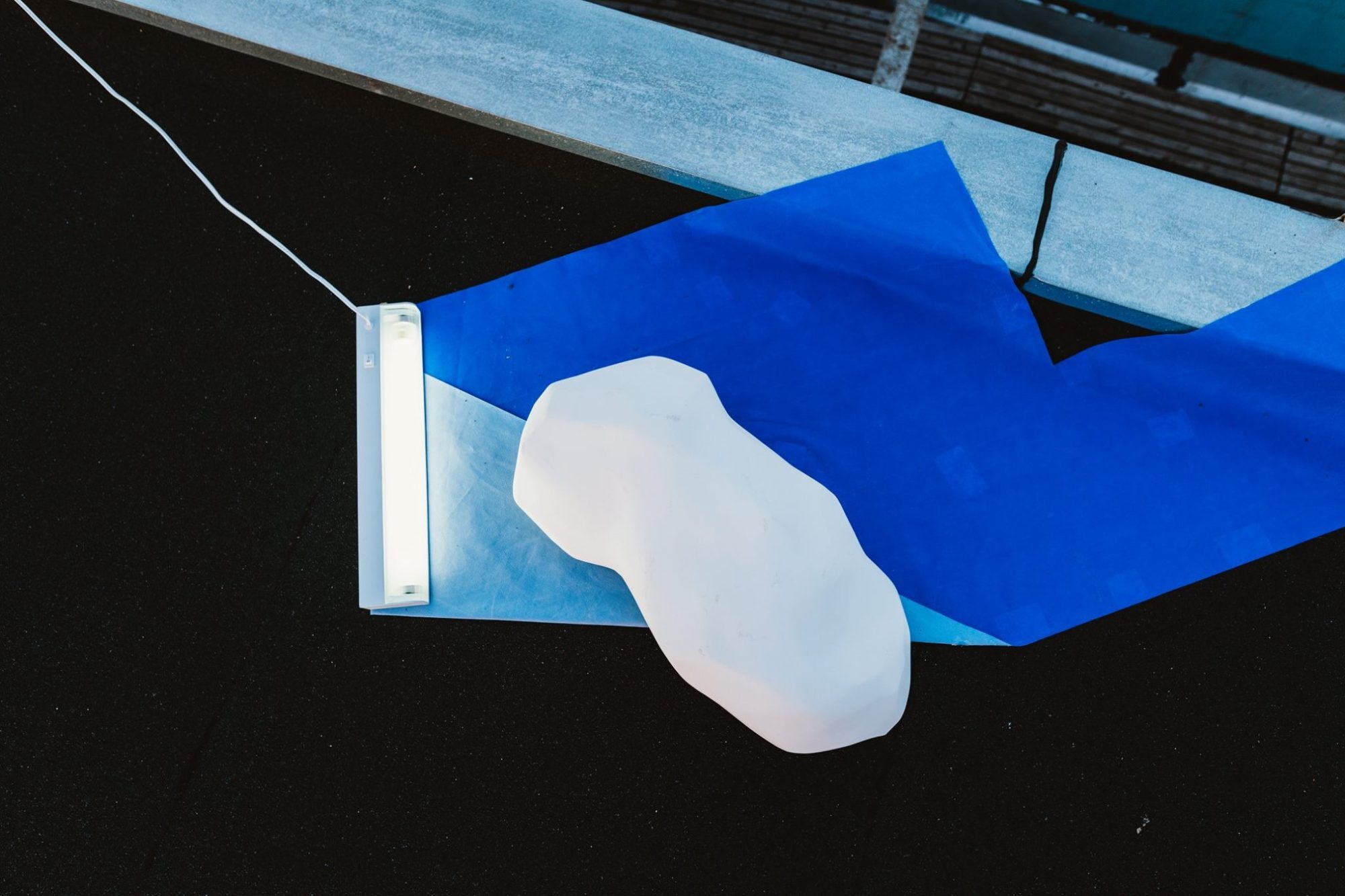 After obtaining my master's degree at the Ecole Supérieure d'Art de Clermont Métropole, in France, I initiated, with 10 other artists and friends, the creation of the venue La Cabine. This place thought as a collective workshop and exhibition space allowed me during two years to deepen my practice and to curate different exhibitions and events.
During the year 2015 I took part in several exhibitions including Les Enfants du Sabbat 16 at the art center Creux de L'enfer in Thiers, France and S'allonger sur une ombre, at Home Alone in Clermont-Ferrand, France.
In 2018, I decided to move to Montreal where I took on the role of Artistic Director for the 10th edition of the Chromatic Festival. At the same time, I benefit from my first European exhibition: the collective exhibition "Six Memos" which will travel between Spain, England and Poland during the year 2018-2019. In July 2018, I exhibited for Art.Art with Roxa Hy in Montreal. Since 2019, I have been an art consultant and curator at MASSIVart and I continue my artistic practice in parallel.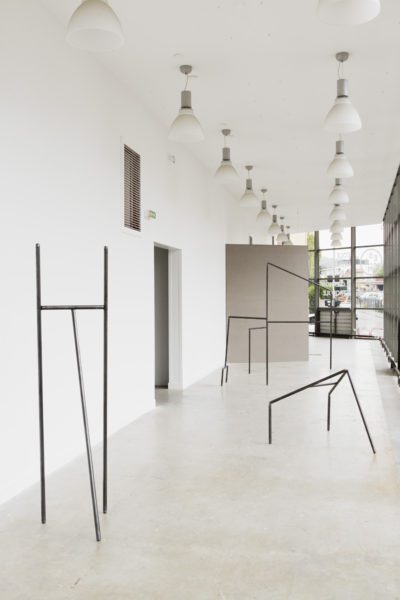 As for my plastic work, it revolves around the notion of daily life. It questions the landscape and the geometrical forms found in it, whether natural or man-made. I collect elements of reality and I avoid their forms to keep only the edges. The forms, once purified and rethought, are the result of emptiness / fullness. I am therefore interested in the form itself and in what it is as such.
I like to think of environments that oscillate between sculpture and drawing and where the border between the two is thin. Free of all attributes, I like to give its forms a new dimension.
The installations that result from this formal research give birth to silent universes where structures can be contemplated like a stroll in a ghost town.
In the manner of Italo Calvino, who in American Lessons: Six Memos for the Next Millennium crosses literary eras like a journey, I seek to perceive the landscape as a journey from which a multiplicity of plastic forms results.
About the "Multiplicity" on page 173: "Gaddafi knew that "to know is to insert something into the real, therefore it deforms the real". This is exactly what I want to show through my work. How to perceive the landscape, the changes that can occur on it, the "speed" at which it evolves. The idea that an image as such is not "correct". To seek to transcend the images of everyday life, to seek the special perceptible by all: "visibility". The "coherence" of the landscape is therefore the internal idea that we have of it.
For my part, I see sculpture in the broadest sense as a drawing in space. A form of "lightness" that plays with visual contingencies.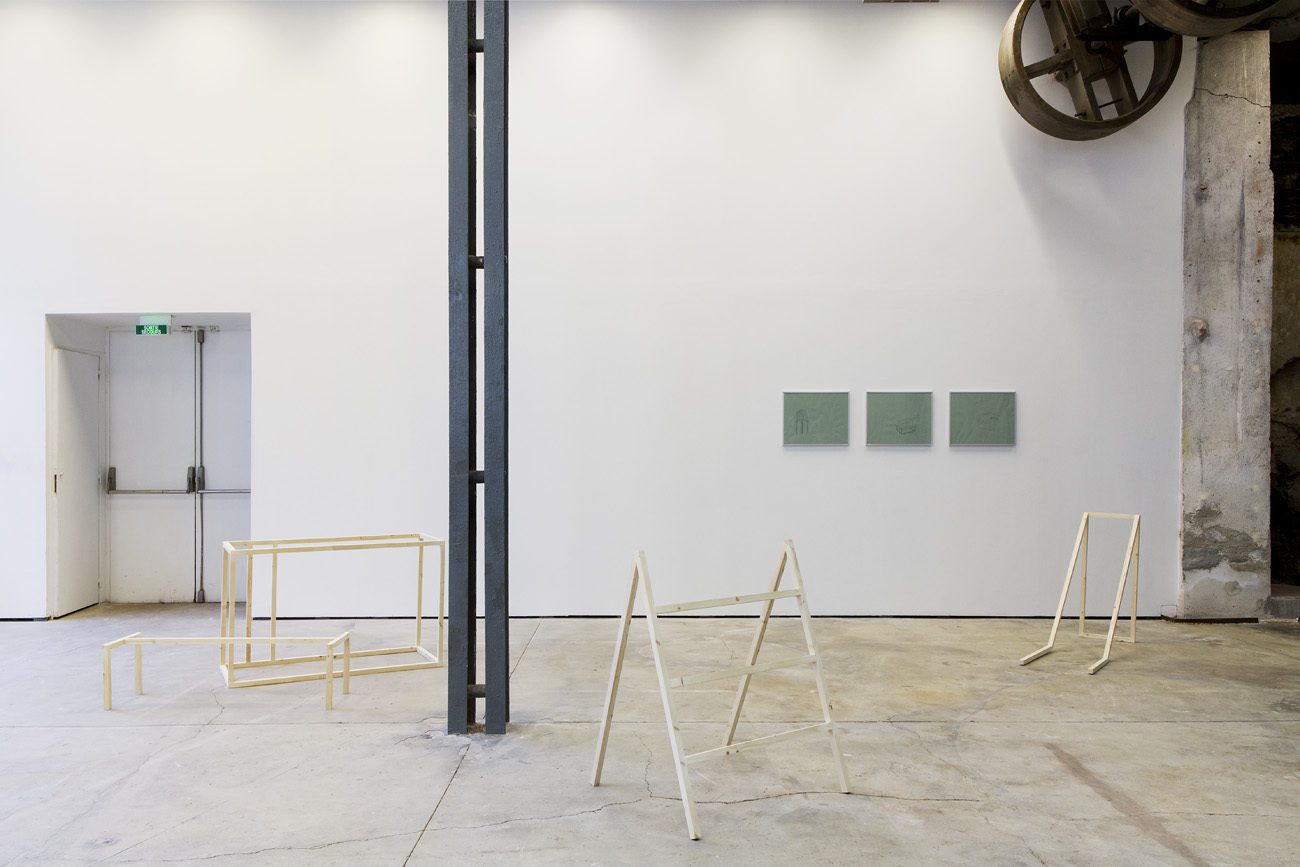 The sculptor Georges Sugarman, in the 60s, when talking to Fred Sandback, said "If you're fed up with all these pieces, why not just stretch a line with a ball of string, that's all?". It's with this minimalist spirit freed from the full and the base that I think about creation in order to direct my work and my research towards the recess and the arrangement of pure forms organizing themselves in space. Taken from reality, I only keep the edges, contours and skeletons of these formal references.
I observe the nomenclature of the landscape, whether urban or natural, its architecture and buildings to understand how it functions and evolves. Through my research and installations, I apprehend the landscape as a flexible setting that can be decomposed ad infinitum.
Photos © Alice Pouzet