With the beginning of cooler days, fall auctions are here once again, yet reborn. Within the art world, a special collaboration was found. Burning Man and Sotheby's have come together to unite their forces and expertise on a project to promote art and help sustain artists.
Boundless Space… The Possibilities of Burning Man is a charitable auction intended to grow awareness of the Burning Man Project, a non-profit values-based global organization with the goal of stimulating creative expression, community resilience, and global leadership.
In collaboration with the New York-based auction house Sotheby's, the online auction will feature an eclectic, genre-defying selection of artworks from international artists that reflect the ethos and spirit of Burning Man.
Boundless Space, a yet unique, charitable auction
The online charitable auction – Boundless Space… The Possibilities of Burning Man – will take place this fall in New York, from September 30th to October 8th, 2021. With the intention to raise funds for the artists' community, the Burning Man Project intends to maintain its long-term mission to bolster creativity, innovation and identity.
As part of this unique and beautiful initiative, MASSIVart is proud to have Philippe Demers, its Founder and Creative Director, on the auction committee along with influential collaborators such as Kim Cook, Director, Creative Initiatives for the Burning Man and Scott Niichel, Senior Vice President and Co-Head Impressionist & Modern Art, Head of Day Sales New York at Sotheby's.
This incredible project would not have happened without the commitment and remarkable work of the entire auction committee, shared by: Jayson Jackson, Édgar Sánchez from Todo Es Uno, Dan Weeks (a NFT specialist), Thomas Rom, Patrice Mackey, Ana Roth, Fab 5 Freddy, Arthur Roger, Yvonne Force, Villareal Founding Partner of Culture Corps and Co-Founder of the Art Production Fund.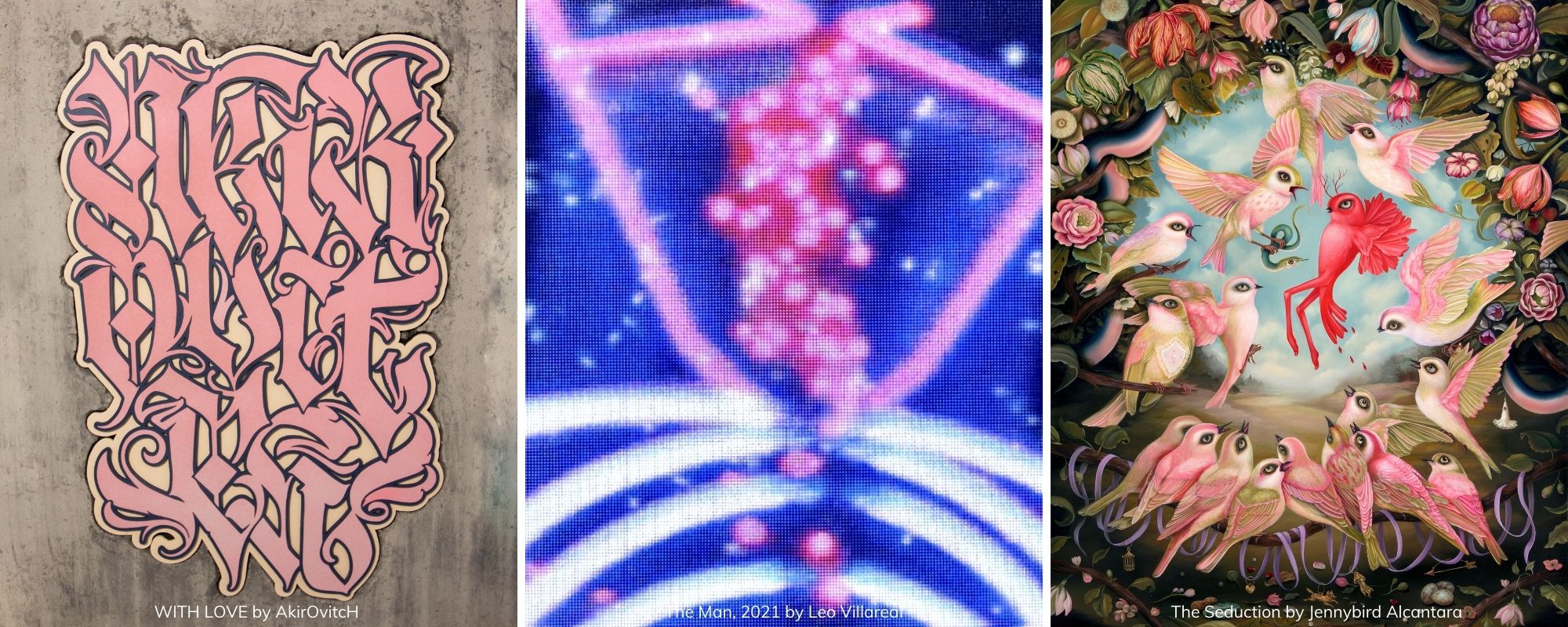 From September 30th to October 8th, 2021, the city of New York will host several events and exclusive experiences where creatives, artists, collectors, and art lovers can gather to enjoy the auction, celebrate culture, and bond over common values through multiple workshops, exhibitions, private tours and festive brunches.
If you can't be among the ones to view the exciting exhibition in person, which will feature key works from the Boundless Space auction, we invite you to visit the online catalogue. Beginning this week, it will unveil around 200 beautiful pieces of art, carefully and beautifully curated by contemporary art specialists. The auction will then open for bidding on Thursday, September 30 through Sotheby's website and app.
Another must-do special evening will happen in Mexico City: Threshold, a first glimpse into Boundless Space, will push the boundaries of the auction world further and bring to light inclusion, diversity and equity in a whole new way. Featuring 22 artists of Mexican heritage in the auction, the committee reflected on the critical importance of celebrating cultural exchange by sharing some of them in Mexico City, the 23rd of September. We will reveal more about Threshold event very soon.