Organic materials have been used to make art for hundreds of years. Looking to nature to inform these creations, artistic installations made with organic materials use living, or formerly living, objects. This style of art inspires viewers to contemplate collective connections to nature, art, and constructed spaces. The MASSIVart Team has compiled a collection of some of the most captivating installations that use organic materials. Read more here: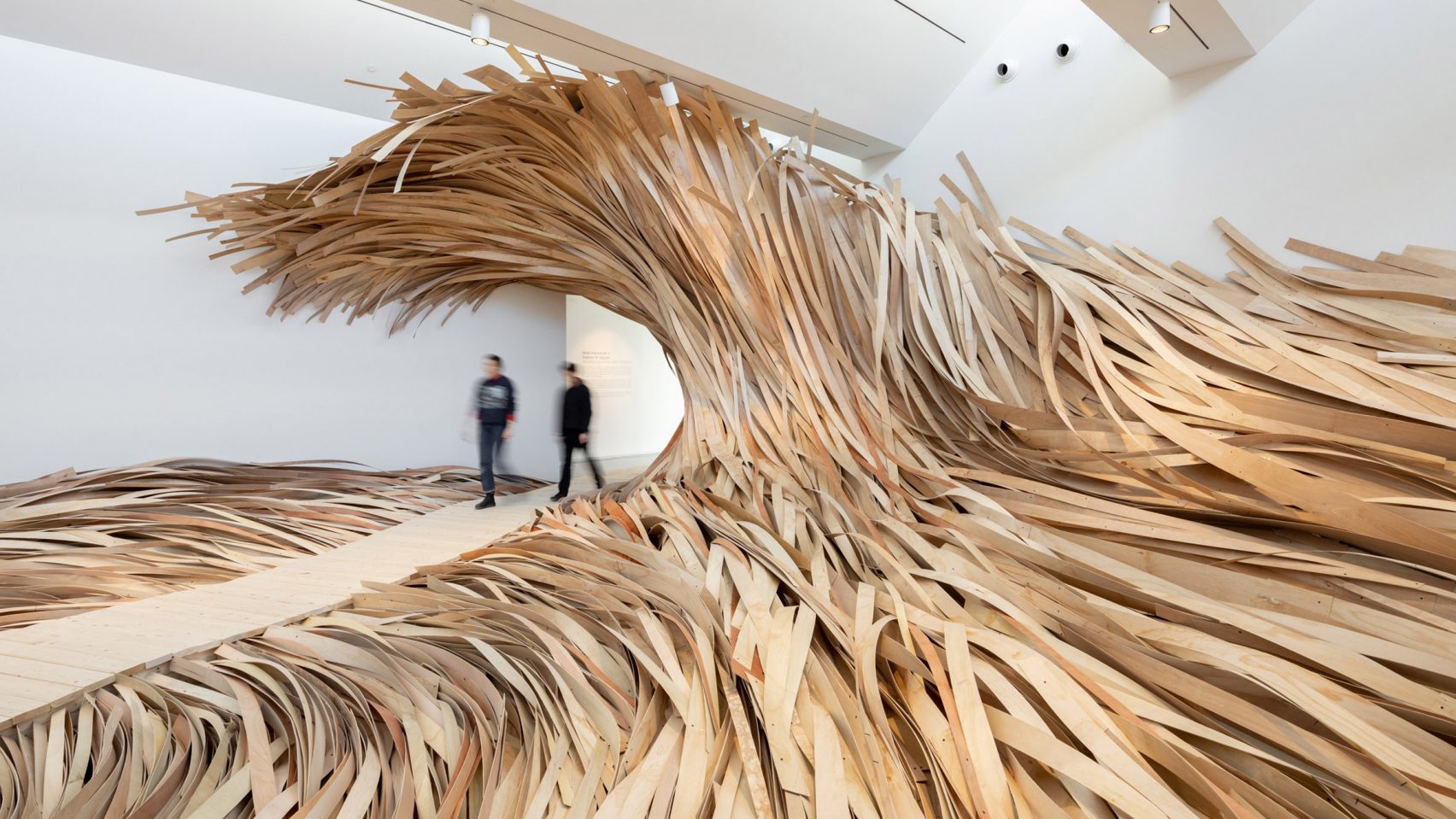 Made of curvy and contoured pieces of timber, Kavanaugh and Nguyen's installation Hubris, Atë, Nemesis was made to resemble the crashing waves of Maine. Drawing inspiration from the strong water and winds, their piece echoes the tradition of other artists who have explored the interplay of natural forces, people, and built environments. Visitors could see the installation at the Centre for Maine Contemporary Art in 2019, where they could walk through and over the wave-like design using a boardwalk.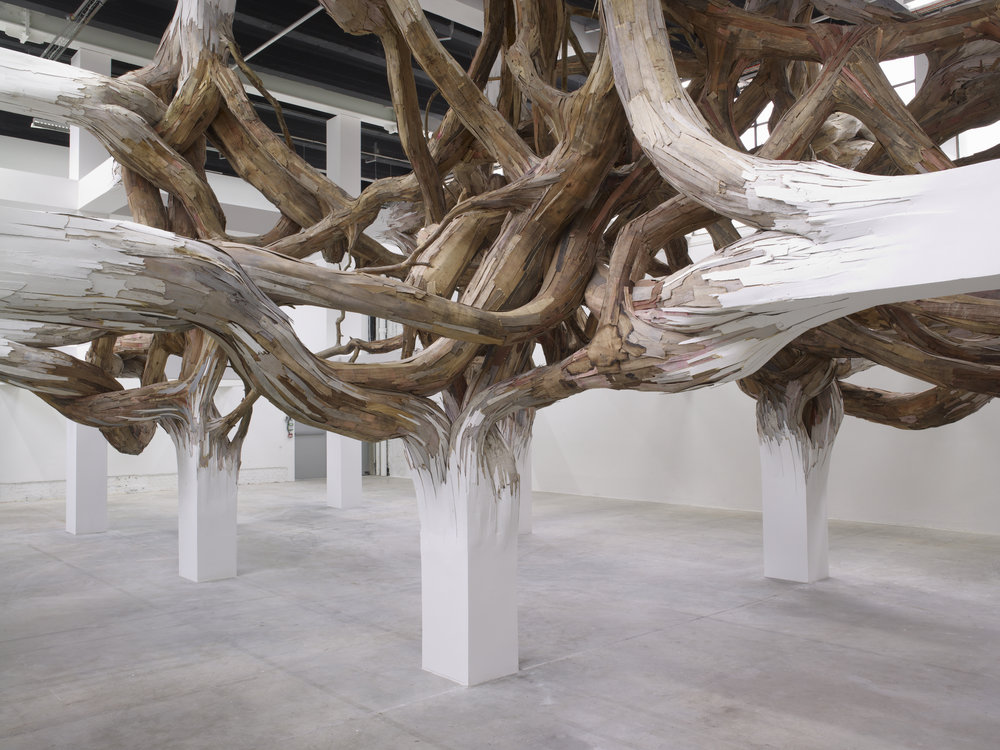 Henrique Oliveira is a Brazilian artist who created this stunning entanglement of tree branches. The sculpture Baitogogo was installed at the Palais de Tokyo in 2013 as a mass of tree-like plywood branches. Constructed to suit the architecture of the space, the work combines organic materials directly within the exhibition space as the grid columns and beams appear to morph into the branches.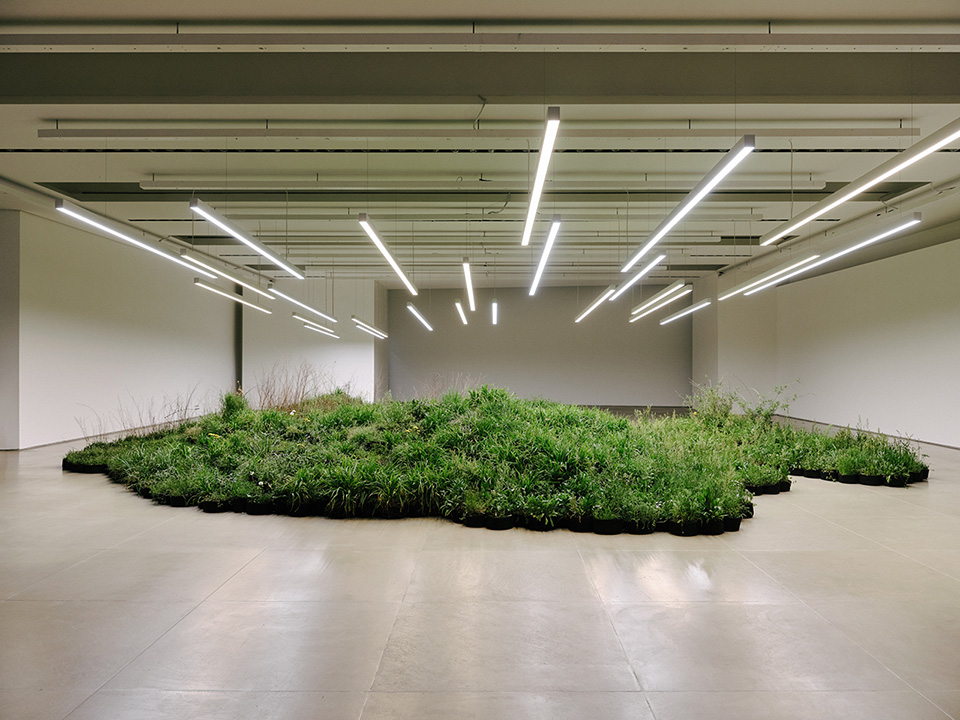 Adjacent Field is a large-scale installation by Australian artist Linda Tegg. Made of plants that had grown in former industrial sites on the outskirts of Milan, the piece was installed during Milan Design Week in 2019. This peculiar installation prompts visitors to appreciate the beauty of undervalued organic species and encourages viewers to reconsider their relationship with nature.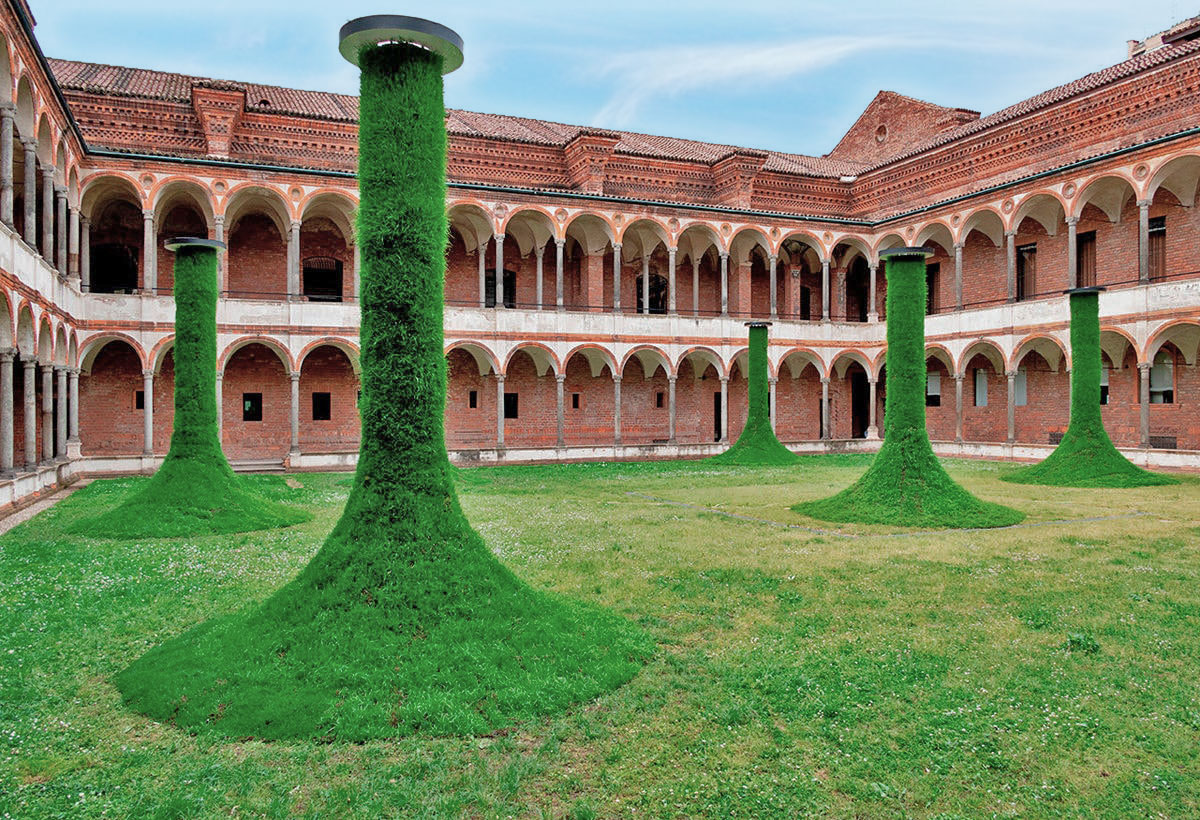 Also showcased during Milan Design Week in 2019, the Brazilian design firm Estudio Campana, created Sleeping Piles. The installation was inspired by the surrounding Renaissance-style architecture of Statale University Palace in Milan. Each of the seven towers was five metres tall and was completely covered in grass. Estudio Campana explained the intention was to "reproduce – in reverse – the volumes of the colonnade and the arches. A provocative work that suggests the reversal of the relationship between constructed and natural spaces."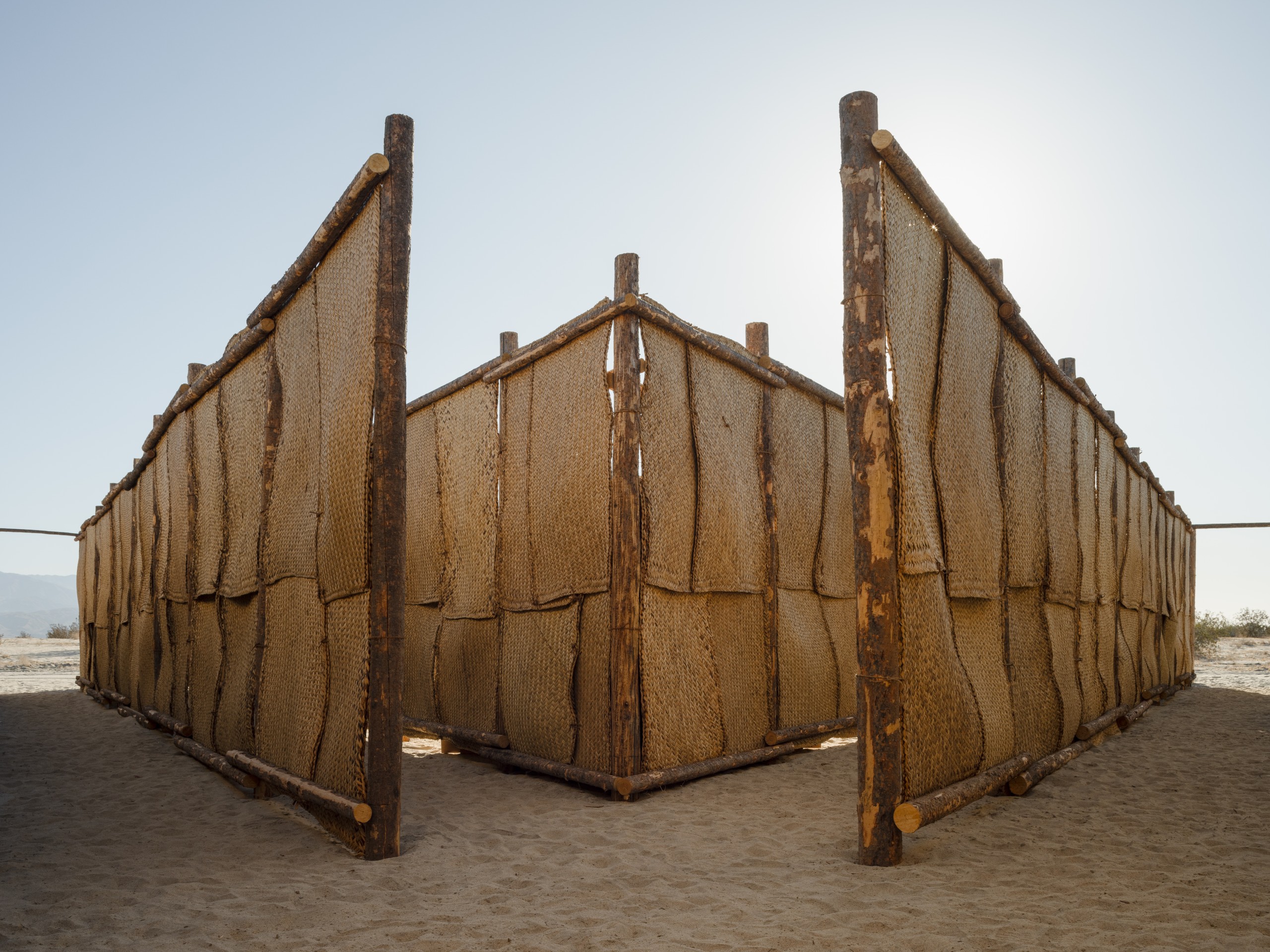 Eduardo Sarabia's The Passenger is a powerful piece that depicts the uncertain reality of immigrants. The maze installation was created as a part of the Desert X 2021 Exhibition and explores a story that many immigrants face. The labyrinth is meant to be similar to navigating uncertain immigration processes and is made using palm fibre rugs. The rugs gently sway and creak in the breeze, but are tethered by large wooden poles. This piece speaks to modern immigrants' journeys filled with fragility and resilience.