Between the 1970s to the 1980s, incredible artists were pushing the boundaries of art and where it lives. The MASSIVart team compiled a list of our favourite must-know installations that were created during this experimental time – artwork that exists beyond gallery walls.
Michael Heizer's City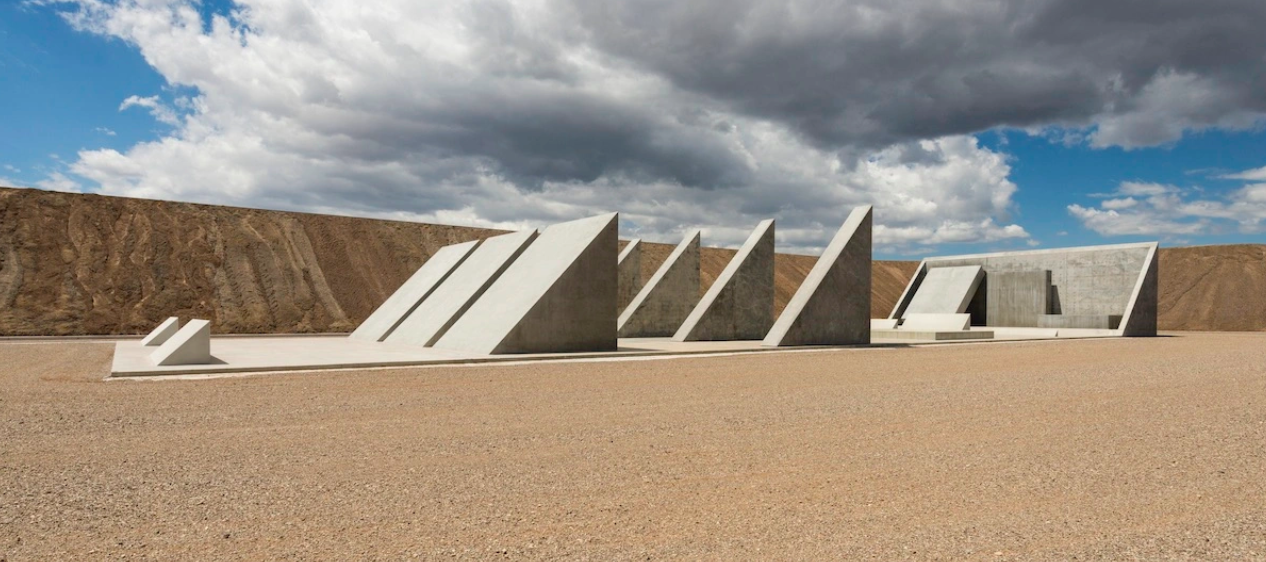 Michael Heizer began working on his impressive installation City almost 50 years ago and started welcoming visitors in 2022. Heizer's monumental mile-and-a-half-long sculpture in the Nevada desert is meant to resemble a massive urban complex. The City recalls prehistoric megalopolises with gigantic abstract structures made of sand, cement and other materials from its surroundings. In total, the City cost $40 million USD to produce and you have to request to visit the installation. Only 6 people get to visit a day, so make sure you plan ahead!
Christo and Jeanne-Claude's Surrounded Islands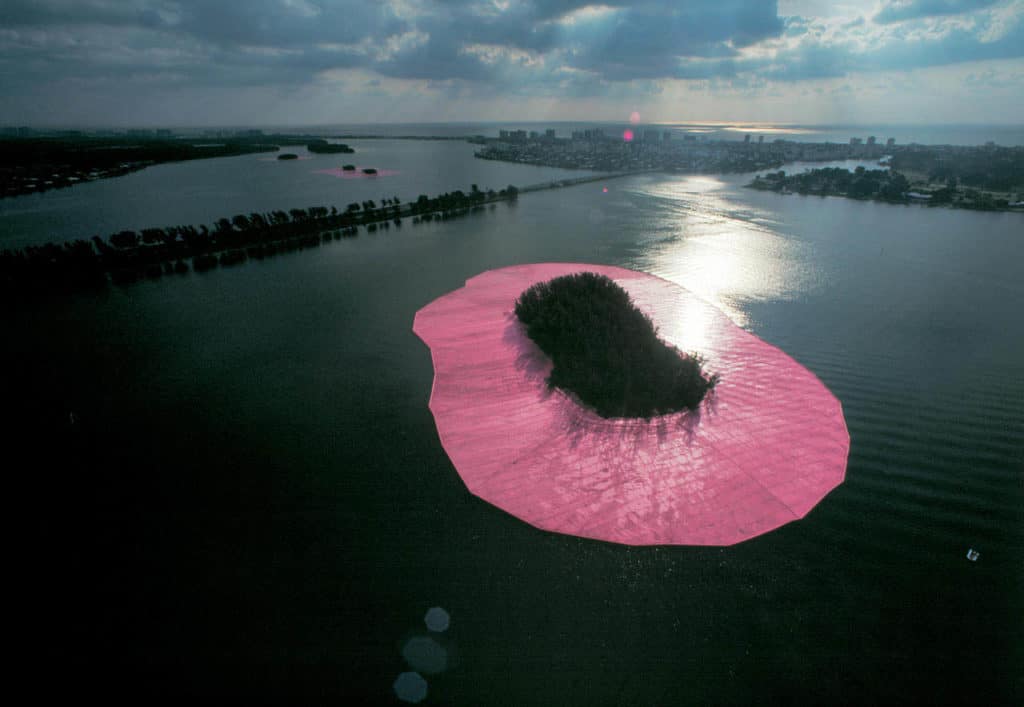 In May of 1983, Christo and Jeanne-Claude completed their iconic installation titled Surrounded Islands near Miami, Florida. Christo and Jeanne Claude surrounded 11 islands with about 6.5 million square feet of floating pink woven fabric. Covering the surface of the water and extending out 200 feet from the shores of each island, Surrounded Islands became iconic. It was seen by the public for only two weeks and the bright pink was considered as being in perfect harmony with the tropical grassy islands. Surrounded Islands has become a model for environmental artwork.
Donald Judd's 15 Untitled Works in Concrete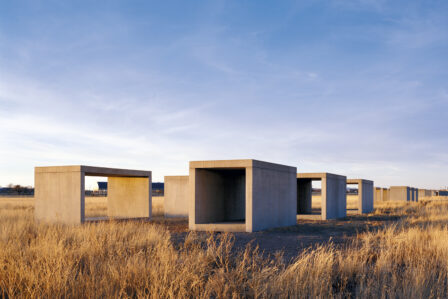 Between 1980 – 1984, Donald Judd completed fifteen site-specific concrete sculptures along the border of Chinati's properties. The Chinati Foundation is an art museum in Western Texas and was founded by Donald Judd. All of the works housed at the foundation emphasize how art and the surrounding land are deeply connected. The substantial 15 Untitled Works in Concrete were poured, fabricated and assembled onsite. Donald Judd confessed that the installation was tiresome as the environment of West Texas was very unforgiving. The construction was well documented and you can learn more about the process here.
Robert Smithson's Spiral Jetty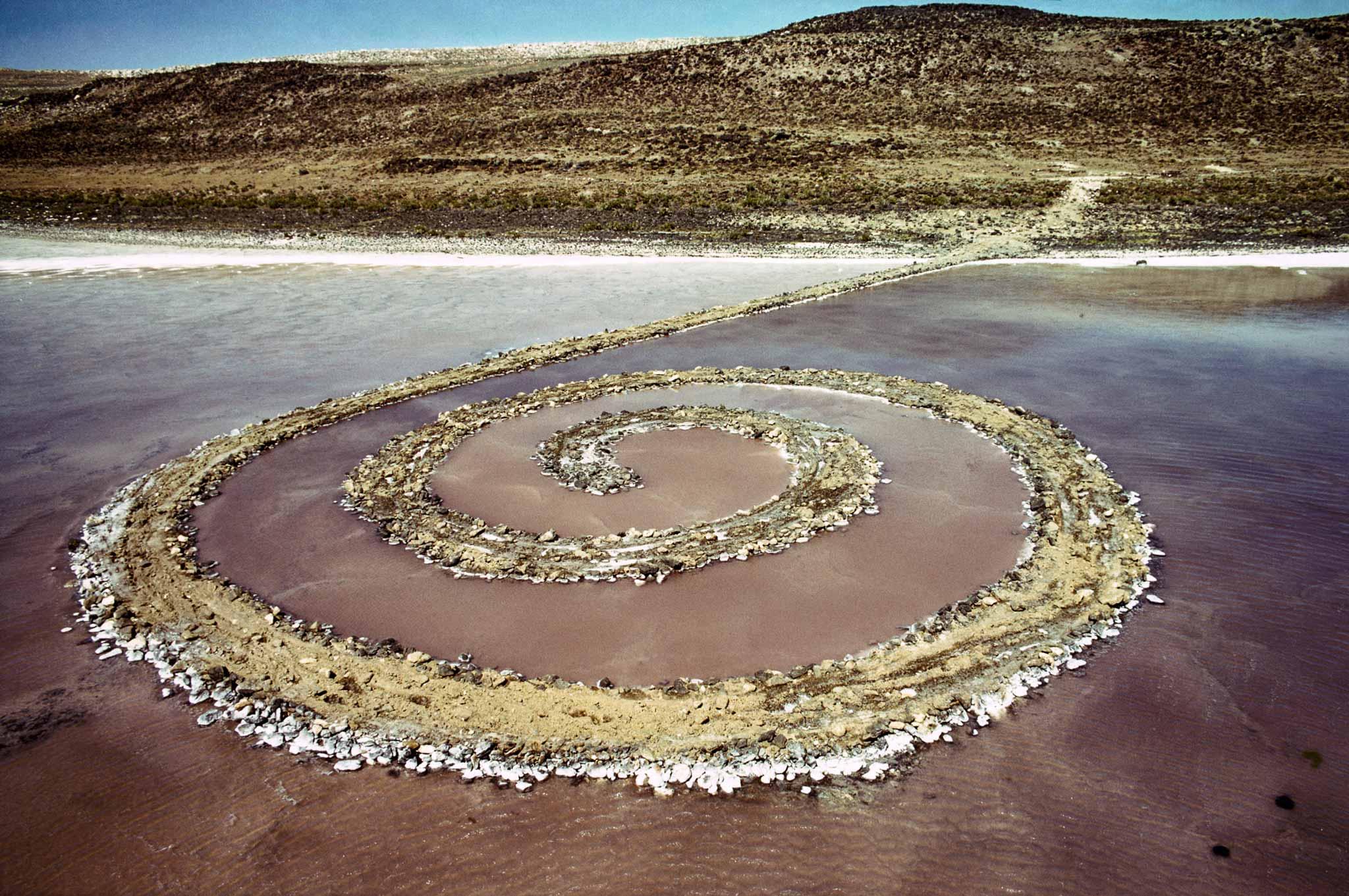 The sublime earthwork Spiral Jetty was made by Robert Smithson in the 1970s and is located in Utah. Smithson used over six thousand tons of black basalt rocks, salt crystals and earth to create a 1,500-foot-long coil. Winding counterclockwise off the shore, the piece has been referred to the Spiral Jetty as the "work of the decade."
Walter De Maria's The Lightning Field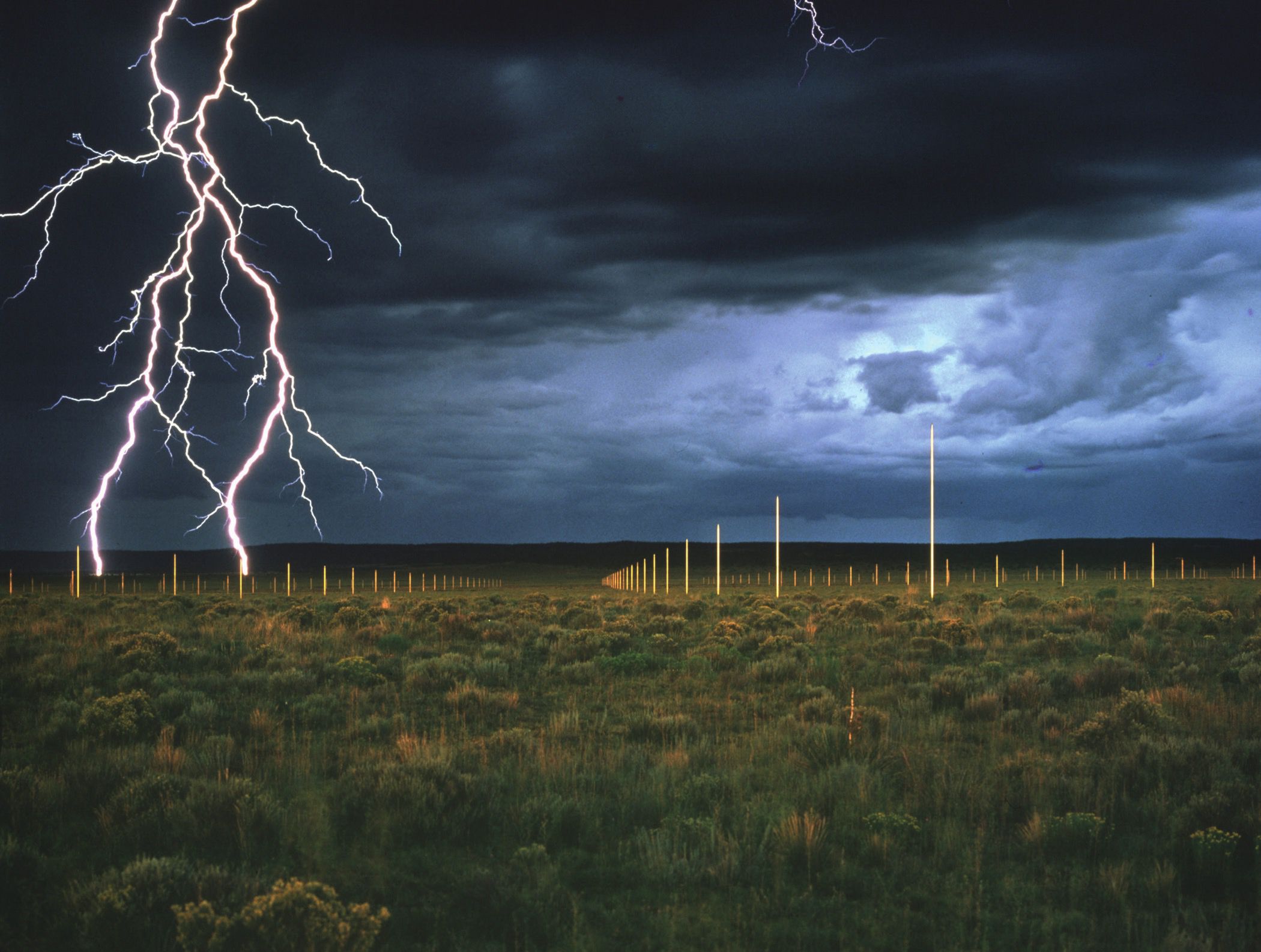 The Lightning Field was created in 1977 by American sculptor Walter de Maria. Stainless steel poles were installed in a grid-like array to attract the naturally occurring phenomenon of lightning. The sculpture is meant to be experienced over an extended period of time and is especially spectacular with successive lightning strikes. De Maria's The Lightning Field is a model of an art project whose nature extends beyond the limits of a museum or gallery.