Created to exist in a certain space, site-specific art weaves an installation's surroundings with its meaning. If the installation is removed from its particular location, it will lose almost all its meaning. The MASSIVart Team compiled a list of five stunning and iconic site-specific installations that we think drive home the beauty and impact of this art style.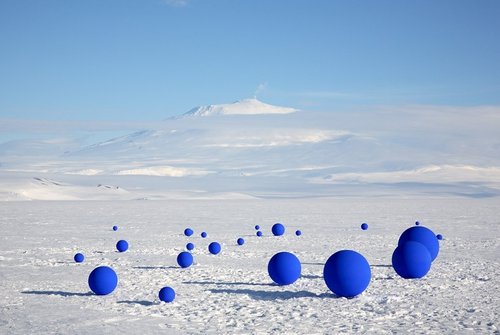 Stellar Axis: Antarctica was created by Lita Albuquerque in 2006 and was the result of an expedition to the furthest reaches of Antarctica, near the South Pole. Albuquerque's installation included ninety-nine blue spheres placed to align with ninety-nine specific stars that could be seen in the sky above. Albuquerque created the constellation on earth and as the planet rotated, the blue spheres' shadows drew the invisible spiral of the earth's motion. The installation was supported by the National Science Foundation and was the first and largest ephemeral artwork created on the continent.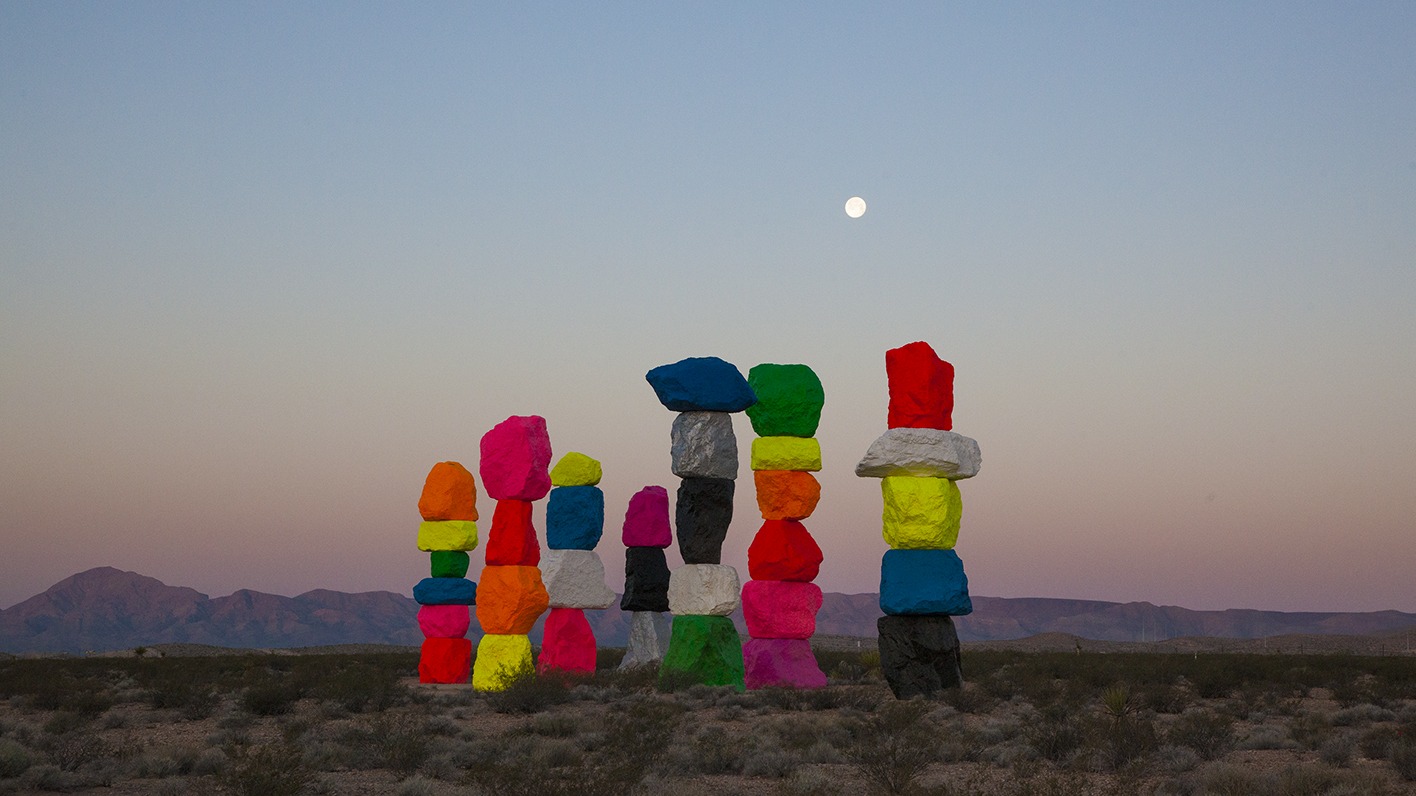 Swiss artist Ugo Rondinone's Seven Magic Mountains can be visited near Las Vegas, Nevada and is a large-scale site-specific public art installation. The Seven Magic Mountains are comprised of seven colourful boulders, staged to create towers that stand over thirty feet high. Rondinone's installation is a beautiful reminder of human presence in the desert and further punctuates the already stunning landscape.
Jim Denevan's Angle of Repose is a wonderful site-specific installation that interacts with the earth's topography. Angle of Repose is in Alula, Saudi Araba and is an ephemeral piece of interlocking patterns based upon the sand drawings that he made in California in 1994. Angle of Repose consists of mountains of sand that are unfathomably symmetrical and we can only imagine the concentration and physical action that went into creating this piece.
Rached AlShashi's A Concise Passage is a beautiful site-specific installation near AlUla, Saudi Arabia. AlShashi's futuristic piece is placed between a natural rock formation that, in times gone by, provided shelter for travellers who found protection from the elements. This place of safety and shelter in one of the world's harshest environments helped turn AlUla into a cradle of civilization. A Concise Passage welcomes visitors to contemplate the juxtaposition between nature and human-made spaces.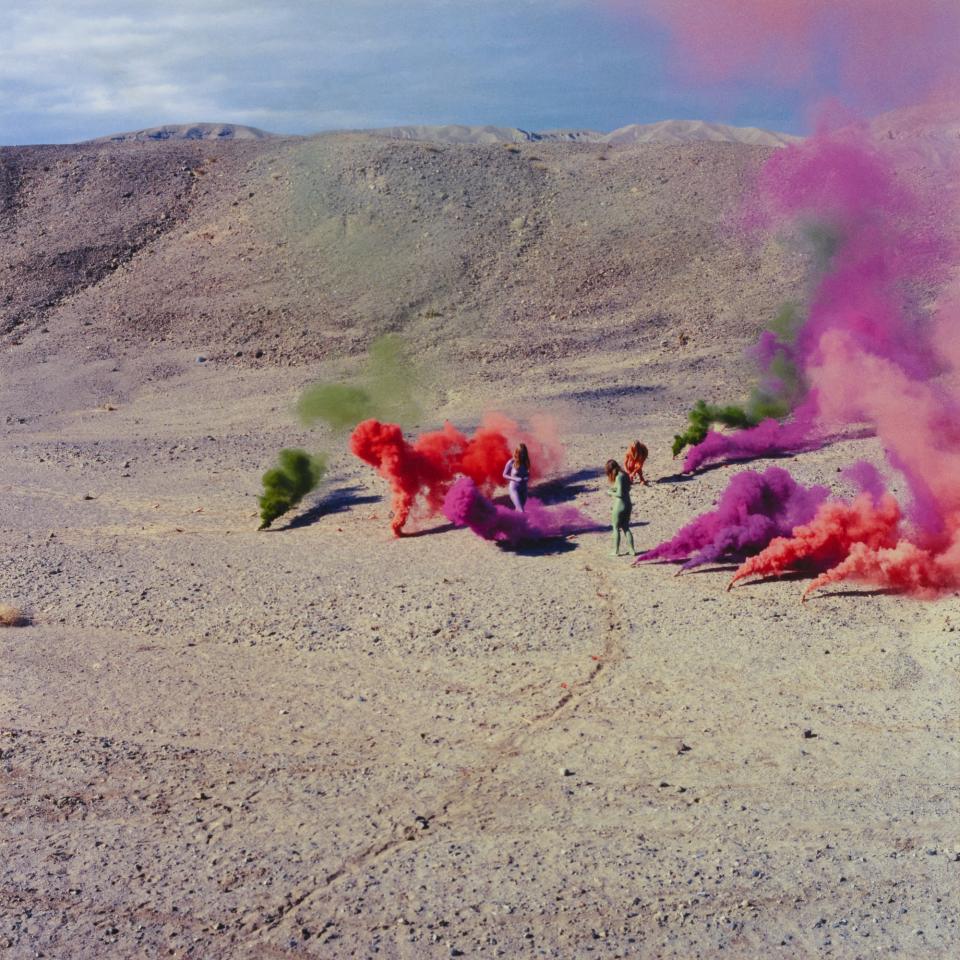 Photographs of Judy Chicago's Smoke Bodies come from her 1972 portfolio On Fire. In 1968, Chicago began working with fireworks and flares to create site-specific interventions. Her intention was to "feminize" found environments through collaborative performances. Smoke Bodies, in particular, featured painted female bodies holding matching coloured smoke plumes. Set against the desert landscape of California, Smoke Bodies became a canonical piece of artwork that placed women firmly in site-specific art installations.