Brightly glowing neon lights are a feast for the eyes of passersby. Neon lights inspire and inform a range of art installations you cannot help but admire. Neon light designs found their popularity during the early half of the 20th century as glowing billboards and signage before falling out of favour. Contemporary artists are reimagining its use with provocative designs that see neon as a vehicle for aesthetic and thought-provoking modern art. The MASSIVart team has compiled a list of our favourite artists that are working with eye-catching neon lights.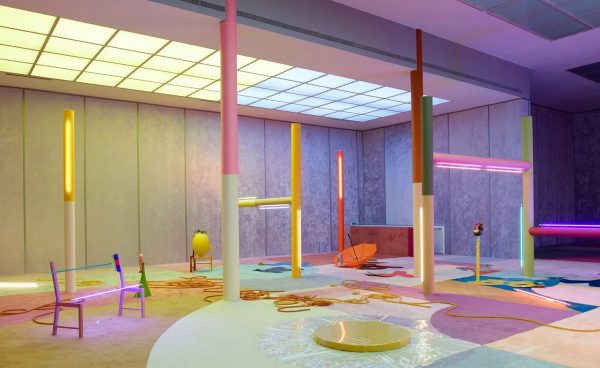 Alex Da Corte is a Venezuelan-American artist who creates surreal imagery using painting, sculpture, installation pieces and video. Some of his immersive installations use light, colour and sound to present familiar images and objects in surreal and thought-provoking ways. He explores life's nuances through his art, creating rich environments that feel almost dreamlike.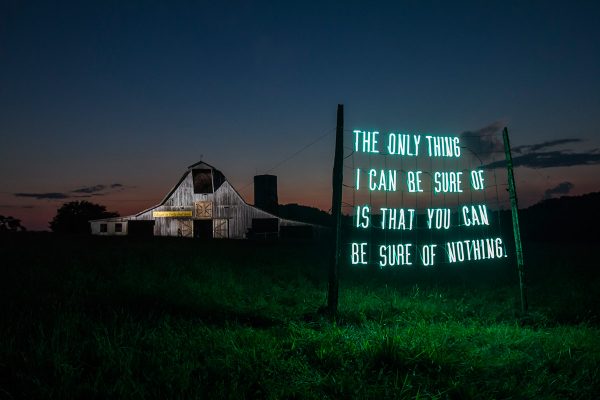 Olivia Steele uses her neon light art to charge spaces with meaning. Her work harnesses the power of symbolic phrasing and crystalizes the unity between landscape, semiotics and spectacle. She explains in her manifesto that she "work [s] for the light, with light" and that her "signs and neons are installed in surprising environments, which manifest as unexpected intrusions of beauty, and awaken the viewer out of state inertia."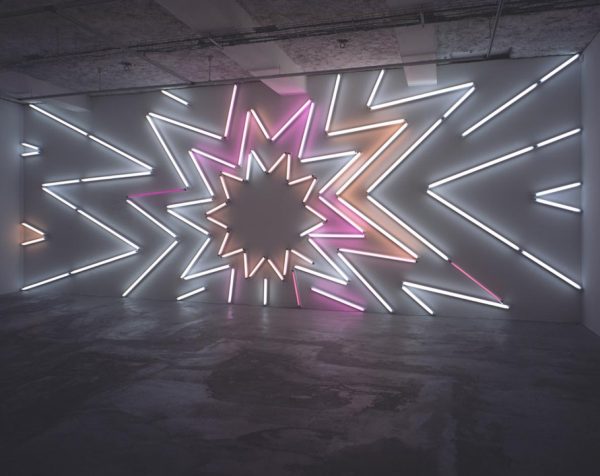 Mark Handforth is a Miami-based sculptor known for his site-specific installations. His work feels kaleidoscopic and uses fluorescent light to create suns, stars and other abstract designs. Often described as minimalist, his work touches on pop culture and pop art. In 2022, his work was showcased in Qatar's Public Art Programming at Qatar Museums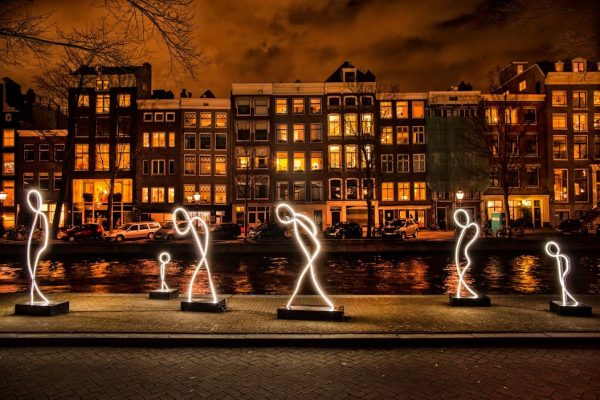 Alaa Minawi is a Dutch-Lebanese-Palestinian artist who is based in Amsterdam. His work ranges from installations to performing arts. Minawi started his career as a light designer and scenographer in 2006. Over the years, his art has expanded to exist in public spaces as it investigates the relationships between belonging and physical spaces. His work has been registered at a UNESCO event in 2015 and he was also nominated for the best light art award by D'Arc, London in 2016.
Cree visual artist Joi T. Arcand is currently based in Ottawa, Ontario. Arcand creates neon installations that spark meaningful conversations surrounding language and politics. Her exhibition at the Winnipeg Art Gallery titled Insurgence/Resurgence features Cree written in neon letters. Drawing inspiration from how language appears in street signs and shop windows, Arcand's work depicts a world where English and French signage in Canada is replaced with Cree.