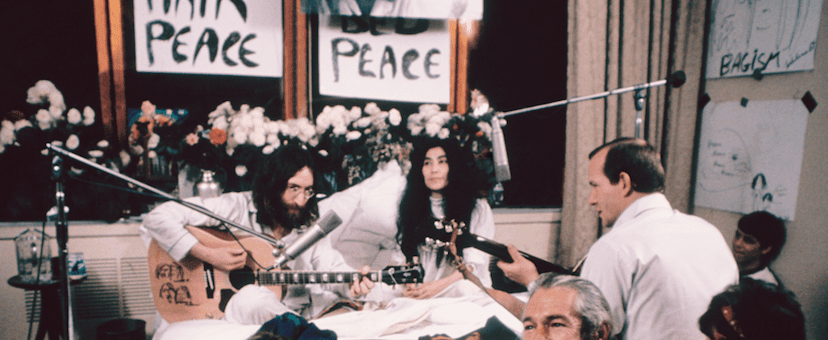 This year marks the 50th anniversary of the Bed-in, John Lennon and Yoko Ono's iconic performance to promote peace that took place at the Fairmont The Queen Elizabeth in Montreal.
MASSIVart worked with the prestigious 5-star hotel and Sid Lee Architecture to curate a unique experience for the famous Suite 1742 where John Lennon and Yoko Ono held their Bed-In back in 1969.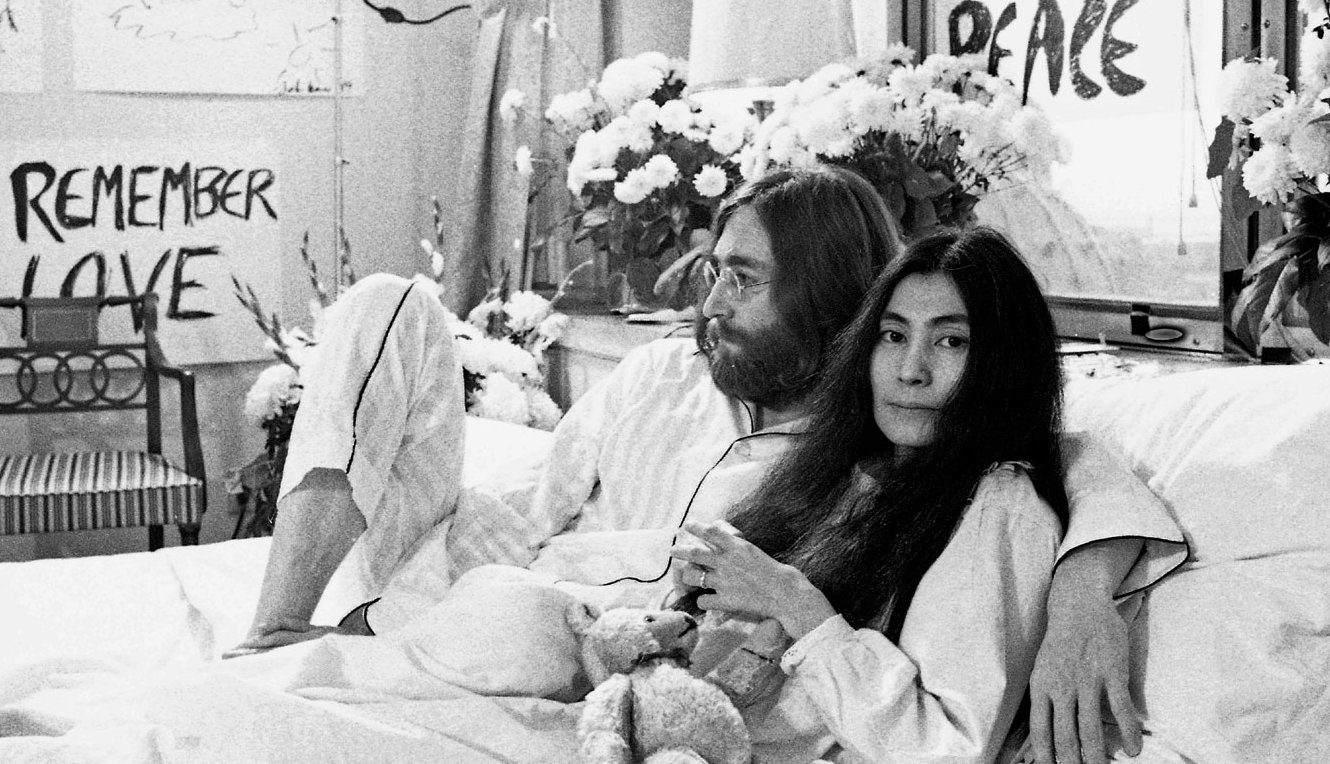 In this very room, the couple stayed in bed for a week, receiving guests and conducting interviews with the media. On the last day of their performance they recorded the now-famous song "Give Peace A Chance" while still in bed.  
Our team researched, produced and curated a 360 immersive throwback experience for the suite, allowing the guests to witness an exclusive glimpse of the hectic ambiance that took place in the room. The unique museum experience we developed includes three interactive devices, a virtual reality movie, an interactive archive cabinet displaying  photos, archives, videos and heirloom objects, as well as commission artworks inspired by the performance.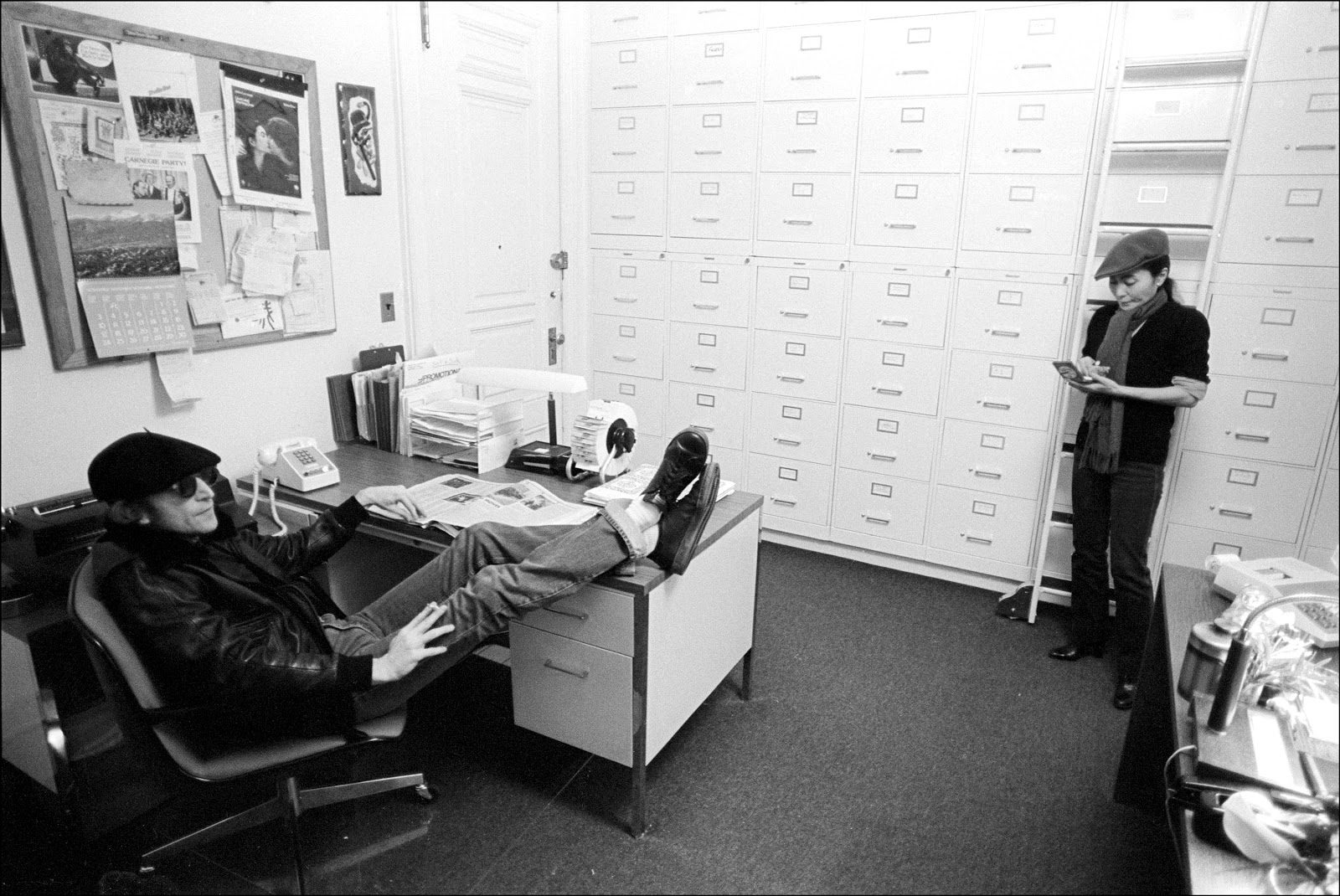 We are extremely proud to have been able to revamp this historical space using art and culture to highlight the wonderful message of peace that John and Yoko delivered and that resonates just as much today as it did back  in 1969.