We are excited and proud to share that Ouchhh: DATAMONOLITH_AI has landed in the CODAawards Top 100! From June 20th to June 30th, you are invited to vote for the project to win one of the top spots in the competition.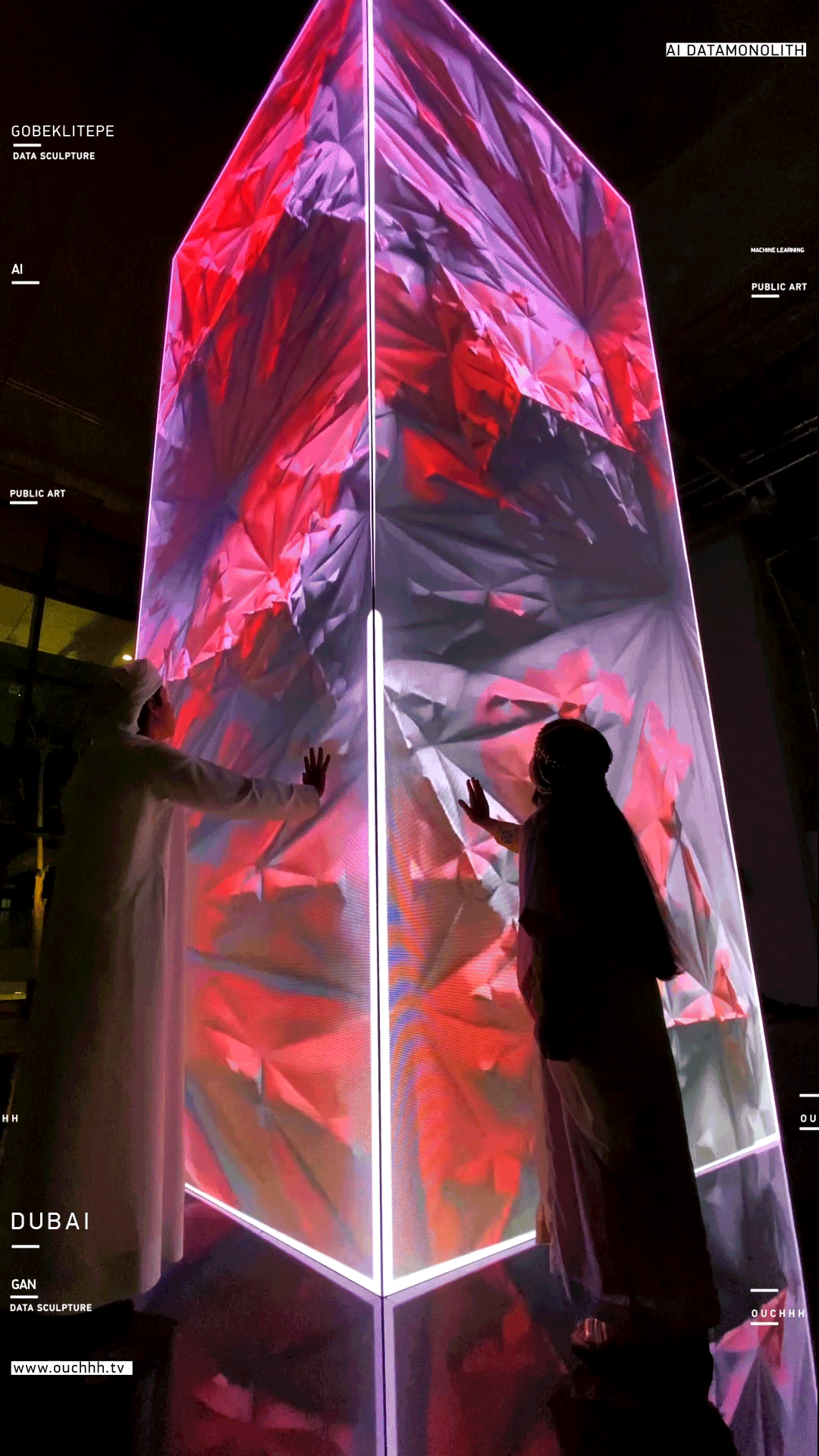 The CODAawards competition is held by CODAworx, a global online community that celebrates and elevates architectural and design projects that centre around art. The Top 100 was selected by a jury who looked at 406 projects from around the world so even just being in the Top 100 is such an honour.
In 2021, MASSIVart worked hard in collaboration with Dubai's ICD Brookfield Place and the creative new media studio, Ouchhh to produce a cinematic experience that highlights the power of AI and the ancient origins that we all share. DATAMONOLITH_AI composed sets of continually evolving graphics based on the archaeological site, Göbekli Tepe in Turkey.
Standing tall in the heart of Dubai in ICD Brookfield Place for 27 days, the monolithic obelisk welcomed the public to immerse themselves in the beautiful and ethereal visuals. The illuminations created an ever-changing display that translated still images into a living sculpture. It was a joy to work alongside a client and an artist who also strive to revitalise public spaces and creatively engage the community.
And to top off such a wonderful experience, the MASSIVart team is honoured to be placed in the 2022 CODAaward's esteemed Top 100! We encourage you to vote for Ouchhh: DATAMONOLITH_AI as the People's Choice! Voting closes on June 30th and only takes a few moments.
Please check out CODAawards Top 100 to vote for Ouchhh: DATAMONOLITH_AI!