Titled Over It, Art Will Grow! Art to the service of rethinking spaces, this panel will be the opportunity for us to discuss art, technology and more!
MASSIVart proposes a discussion looking at the positive improvements – social, cultural, spatial- that cross-pollination between art and placemaking can have on our cities' future. As a tool and put at the forefront of development projects, art has the potential to bring economic benefits and tell stories and enrich daily life. For the creative minds invested in the rethinking places, every space is a blank canvas; every new project is an opportunity to push the envelope of traditional development.
Panelists
Ferdi Alici, Director of OUCHHH Studio
Malak Abu-Qaoud, Arts, Culture & Events Manager at ICD Brookfield Place Dubai
Moderator
Alejandro Cardoso Mendoza, Global CEO & Managing Partner at MASSIVart Latin America
Join us live on Thursday March 18th at 11 am (EST)
📅 Register here
---
More about our panelists and moderator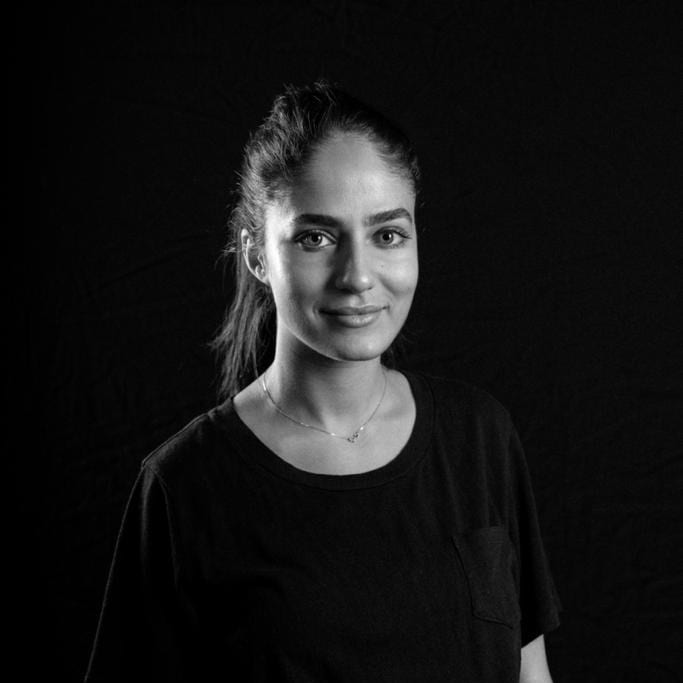 Malak Abu-Qaoud, Arts, Culture & Events Manager at ICD Brookfield Place Dubai
Malak Abu-Qaoud is a creative lead, experiential designer and art consultant skilled in interpersonal communications, emphasizing the relationship between humans and art, artists, experiences and spaces. She is currently the arts, culture & events manager at ICD Brookfield Place Dubai. As a cultural place maker, she uses her surroundings to offer a platform for regional emerging and established artists by presenting free for the public, world-class cultural experiences.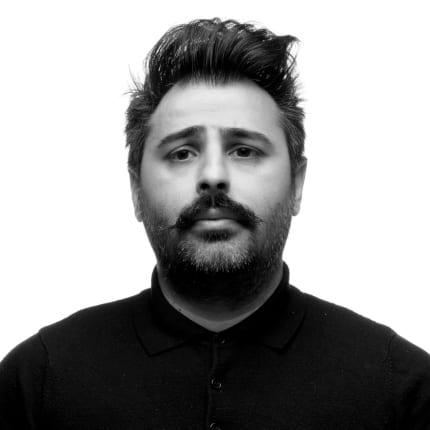 Ferdi Alici, Director of OUCHHH Studio
Ferdi is New Media Artist, Director and Founder of OUCHHH Studio.
Ouchhh is a global creative new media studio with a cutting-edge innovator in the creative field who have been showing outstanding results in the art science technology scene in 10 years. The Studio is a pioneer of data paintings&sculptures, a mind-driven approach, discovering new technological models to reflect the variety of context and experience that «the roots of art, science, and technology are mysterious",  that shape their futuristic perspective. The team currently consists of  engineers, academics, creative coders, designers, media artists, motion graphic designers, and other talented individuals from a variety of fields with one synced vision that knowledge creates an epic public experience.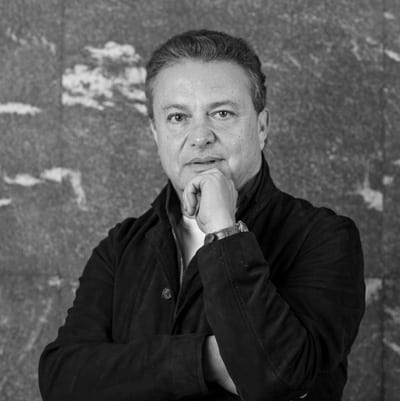 Alejandro Cardoso Mendoza, Global CEO & Managing Partner at MASSIVart Latin America
Alejandro is the Global CEO and Managing Partner of MASSIVart Latin America. Under his oversight, MASSIVart Mexico opened its doors more than a year ago and is steadily sailing toward success with crucial public art projects with real estate developers. Before joining MASSIVart, Alejandro was CMO or a CEO for different world-class companies such as Citibank, Aeroméxico and Yahoo. He spent the past 16 years with Paris-based giant Publicis Groupe, ending his tenure there as the Group's Executive Chairman for Latin America. During this part of his career, he achieved sustained growth for 8 years in a row and was the 1st Mexican ever to hold that role for any international Advertising group. Alejandro is one of the few professionals that has had the opportunity to work on all four sides of the marketing communications industry: Advertising, Experiential, Digital and as a Client. Alejandro is a fantastic keynote speaker, entrepreneur, women's equality subject expert and supporter – as an advisory board member to the Women's Forum for the Economy and Society – and a board member for different companies, who brings knowledge and enthusiasm to all the projects he is spearheading.