Municipalities, retailers, real estate developers, museums and all other places open to the public will need to reinvent the way people will move through their streets and buildings.
For that, they're going to have to be inventive to spread messages and be attentive to what people need most right now: find a little bit of wonder in their daily lives to feel better. This is where artists can intervene.
While being focused on the physical distance measures that are coming the signage can be helpful but also beautiful.
To get some inspiration, here are some artists who are experts in floor and wall interventions.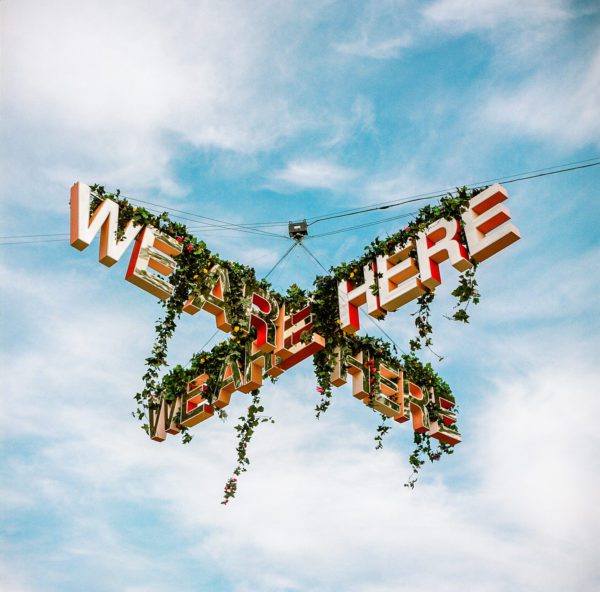 Trevor Wheatley & Cosmo Dean (left)
Toronto-based artists Trevor Wheatley & Cosmo Dean work in collaboration to produce large-scale guerrilla signs and typographic art installations. The two have produced works for companies such as Nike, Stussy, Topshop, Converse, Nordstrom and OVO. Though simple in message, the instillation is striking, and the work and precision of Dean and Wheatley's pieces can easily be seen and admired. From concept to execution, it is no surprise that the two are called upon by business giants for commercial employment, as their creations leave a lasting imprint on the minds of their viewers.
Roadsworth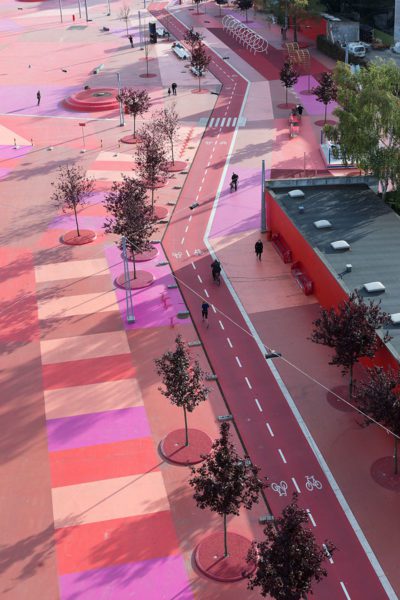 (cover)
His ground paintings, murals, and installations have been commissioned throughout North America, also in South America, Europe, and Asia. He has showcased his work with the LAF, the Cirque du Soleil, the Tour de France and Banksy's Can's Festival, to name a few. His unique approach of blending art and activism can be seen in his collaborations with such organizations as Greenpeace and Amnesty International. His recognizable brand of street art has been featured and discussed in many of the leading publications on street art in the past two decades.
SUPERFLEX (above, on the right)
SUPERFLEX was founded in 1993 by Jakob Fenger, Bjørnstjerne Christiansen and Rasmus Nielsen. With a diverse and complex practice, SUPERFLEX challenge the role of the artist in contemporary society and explores the nature of globalisation and systems of power. SUPERFLEX describe their artworks as tools – thereby suggesting multiple areas of application and use.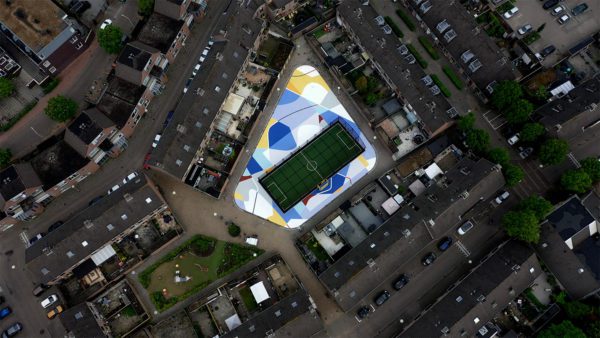 Gummy Gue (above)
Gummy Gue (Marco Mangione) is an artist who works mainly in the public space. He knows the graffiti writing environment in the early 2000s, investigating and experimenting with the expressive possibilities that will bring him to contemporary urban art. His work is an open dialogue with the architecture and the environment. Some of his works, such as Playground and Skatepark, have been recognized by magazines and platforms dedicated to design and architecture such as Domus, Designboom, AD Magazine, Architectural Record and many others.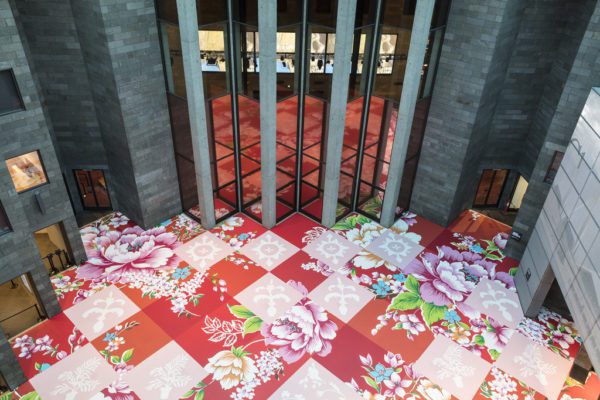 Michael Lin (above)
Lin orchestrates monumental painting installations that re-conceptualize and reconfigure public spaces. Using patterns and designs appropriated from traditional Taiwanese textiles his works have been exhibited in major institutions and international Biennials around the world. Transforming the institutional architecture of the public museum, his unconventional paintings invite visitors to reconsider their usual perception of those spaces, and to become an integral part of the work, giving meaning to its potential as an area for interaction, encounter, and re-creation.