We interviewed Coralie Olson, the Managing Partner of MASSIVart Toronto. 
– Tell us a little about your background and past work experience?
My experience covers working with global brands in the retail, luxury, lifestyle, fitness, financial, automobile, and technology spaces. I have a background in Business Development, Marketing, Digital Advertising and Public Relations management. I've developed and executed several successful integrated and award-winning campaigns. My client-relations experience has allowed me to provide guidance and strategy direction that delivers outstanding bottom-line results.
My backgrounds provide agency and client-side experience bringing forth relevant industry insights and advanced client relations skills.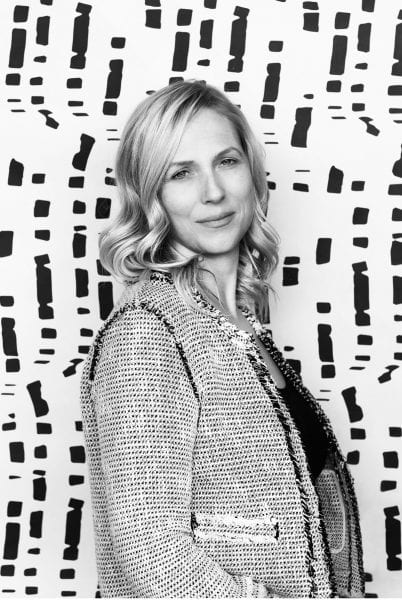 – What drew you to MASSIVart?
I worked with MASSIVart in a client capacity for a project in Toronto and was impressed by their creativity, access to a multitude of art forms and their capacity to generate engaging ideas for the brands and platforms I worked with. I was also pleased with their client service and ability to be flexible and deliver a quality finished product in line with their creative conceptualization. It was clear to me that there was a gap in the marketplace for a company with their unique network and service offering and an obvious growing demand for public connection and experiences. Given my passion for art and design and a business development/marketing background, I was thrilled to join a company that combined my interests!
– What do you bring to MASSIVart?
Aside from on-the-ground leadership in a new market, I bring experience and expertise in business development, marketing, public relations, branding, strategy development, collaborations and creativity.
– How does what MASSIVart offers fit into Toronto's cultural/art scene and is there a need for it?
Being one of the most multicultural cities in Canada with well-traveled audiences, I believe Toronto is not only ready for but craving more inspiration and memorable experiences. That said, the desire for art and culture in the city has never been more prevalent as seen via crowds, excitement and elevated community engagement at recent activities such as Bjarke Ingels' Serpentine Pavilion, TIFF, Toronto Fashion Week, TO Light Fest, Toronto Ice Festival, Artist Project, the Beach's Winter Stations, AGO's Yayoi Kusama: Infinity Mirrors exhibition, Bata Shoe Museum's Manolo Blahnik: The Art of Shoes, ROM's Dior exhibit, not to mention, countless compelling brand activations and events. I feel, now more than ever, that people are looking for greater connectivity, authentic experiences and emotional memories that are often driven by advanced creativity.
– What would be your dream project and/or client?
I love collaborating with developers and architects to put the finishing touches on their projects with art that enhances and integrates into their design aesthetic seamlessly. I'm also highly passionate about unique content generation and collaborations as I love to imagine and bring projects to life. My dream project would be bringing a renowned brand and an inspiring artist together to collaborate on a bespoke campaign or project. I love capturing audiences and taking brands to new levels.
– Why did you choose to work in the art and culture space?
I've always had a passion for design so when the opportunity came up to combine my love for art and design, as well as, the chance to embark on a more entrepreneurial career path, I had to jump on it. Also, I've traveled extensively around the world so applying the inspiration I've been privileged enough to experience in my work was extremely appealing to me.
– What kind of art speaks to you the most?
While I appreciate various periods of influential art movements, I gravitate towards contemporary art, as well. I'm highly drawn to anything with water and bright captivating hues…That's a hard a question to answer as art is so subjective and what appeals to us the most can sometimes change based on our moods!