Palais des congrès de Montréal and MASSIVart are joining forces once again for the Palais Seasons, a series of art installation projects inviting Montrealers to rediscover their convention centre. The new initiative will get started in the month of love, with many bold ideas to be implemented throughout the year to bring a creative buzz to the downtown venue.
This ongoing project is building on Les Printemps du Palais, which featured a variety of creations by local artists and artisans. Highlights of the spring 2019 event included public pianos, collaborative workspaces, creative ping-pong tables, and self-service libraries. The Palais Seasons is being introduced in an effort to keep this excitement going throughout the year. MASSIVart has put together a program that will once again showcase Montréal ingenuity.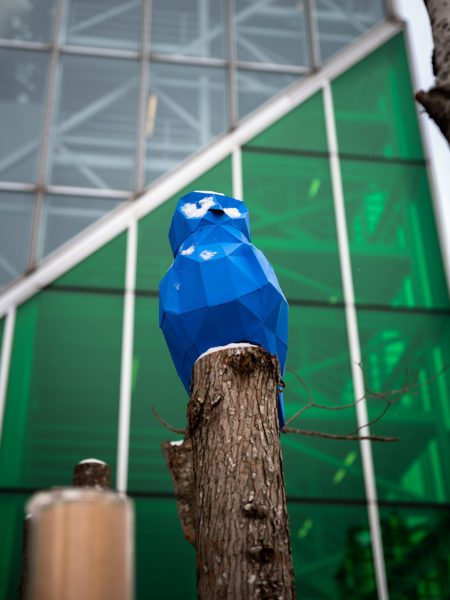 "At MASSIVart, we have always believed that art and culture have the power to revitalize public spaces. We are thrilled to have been given the opportunity to help Palais des congrès de Montréal bring more creativity to its premises. This iconic institution is a perfect showcase for the city's creative talent, an open window into Montréal's culture. In a place where the future of our society is constantly being reshaped, it is important to bring in local artists and creators to reimagine these public spaces as meeting places where surprise and the unexpected can be experienced. Just one more example of how art and culture can be compatible with public and commercial spaces!"
– Philippe Demers, Founder & Creative Director of MASSIVart.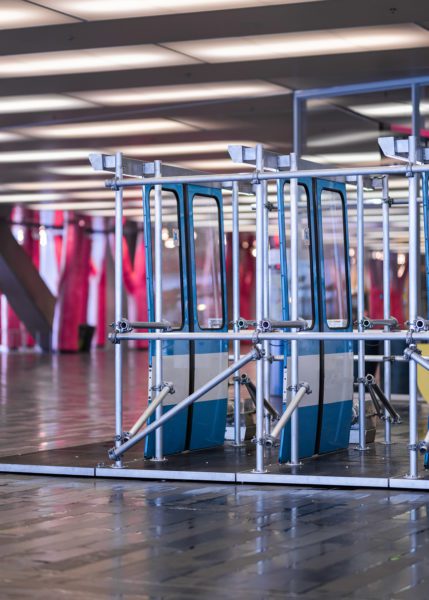 The highlight of the program is without a doubt Seuils by internationally renowned Montréal artist Michel de Broin. Comprising a series of Montréal subway car doors, the art installation forms a path for people to follow. The experience recalls the digestive tract's ingestion process—the installation breathes and swells to the rhythm of the traffic passing through it, creating a contrast between mechanical structure and organic movement. The work repurposes the door-opening components of the city's original subway cars, first introduced for the Expo 67 world fair. Recently replaced by newer models, the now obsolete MR-63 subway cars have become an iconic part of Montréal's public transit history. Seuils will give Palais visitors from all over the world a glimpse into that past.
"After the resounding success of last spring's program, I am pleased to offer the Palais Seasons year-round to Montrealers and visitors alike. The artwork had an immediate impact on the atmosphere in our creative spaces and this second phase designed by MASSIVart promises to be just as exciting."
– Robert Mercure, President and CEO of Palais des congrès de Montréal
Photos
1, 3: "Seuils" – Michel de Broin
2: "Paysage divers" – En Temps et Lieu
Visit the Palais des congrès project page to learn more about what we've already implemented!