MASSIVart has partnered with Toronto's Downtown Yonge BIA to encourage people back to the area by raising awareness of the many incredible public artworks in the iconic Toronto neighbourhood with the new ArtWalk tool.
The impressive collection of public art features nearly 50 unique and meaningful art installations. ArtWalk was created to curate several walking tours with the aim of bringing people back to the area by raising awareness of these impressive artworks.
ArtWalk
ArtWalk is an online tool which provides a self-guided walking tour with interactive maps of themed routes that incorporate photographs, artist descriptions, fun facts and engaging questions for art lovers and newcomers to the art world.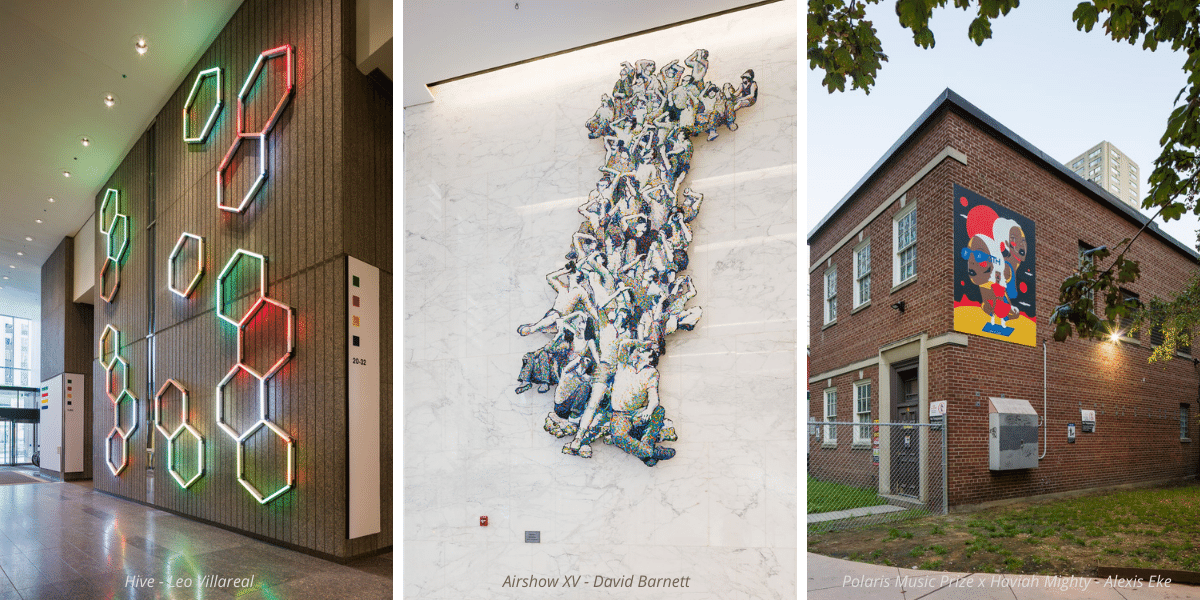 The platform encourages visitors to tour the area by discovering and learning about the many artworks throughout one of the city's busiest areas. Choose one of three featured tours: Colour, Steel, or Women Artists, or create your own path and wander the area freely, learning about the stunning artworks along the way.
ArtWalk presents the perfect opportunity for community members to experience their neighbourhood in an entirely new way while visiting their favourite shops and restaurants along the route.
As passionate believers of creating impact through the transformative power of art & culture by bringing communities together, MASSIVart is delighted to play an integral role in bringing the engaging experience to life. By writing carefully crafted descriptions about the art pieces and artists, MASSIVart created an informative approach to help all visitors of all ages appreciate and learn about art, encourage discussions and engage all members of the community, Toronto residents and visitors to the city.
Discover the virtual ArtWalk tour here.
About The Toronto Downtown Yonge BIA
The Downtown Yonge B.I.A. is a non-profit organization that is committed to improving the daily experience of its members, residents, customers and stakeholders with an end goal of strengthening the culture and economy of Downtown Yonge.
Click here to learn more about the Toronto Downtown Yonge BIA