Threshold, a first glimpse into Boundless Space, will push the boundaries of the auction world further and bring to light inclusion, diversity and equity in a whole new way on September 23rd. Featuring 22 artists of Mexican heritage in the auction, the committee reflected on the critical importance of celebrating cultural exchange by exhibiting some of them in Mexico City.
Boundless Space… The Possibilities of Burning Man is the auction organized by Burning Man and Sotheby's from September 30th to October 8 – online and in New-York City – showcasing a diverse selection of artworks, collectibles, mutant vehicles, NFTs, and experiences. The funds raised will allow Burning Man to continue to develop its programs that cultivate artists, makers, and leaders.
When art goes beyond borders, crossing cultures, and societies, it creates new connections and synergies.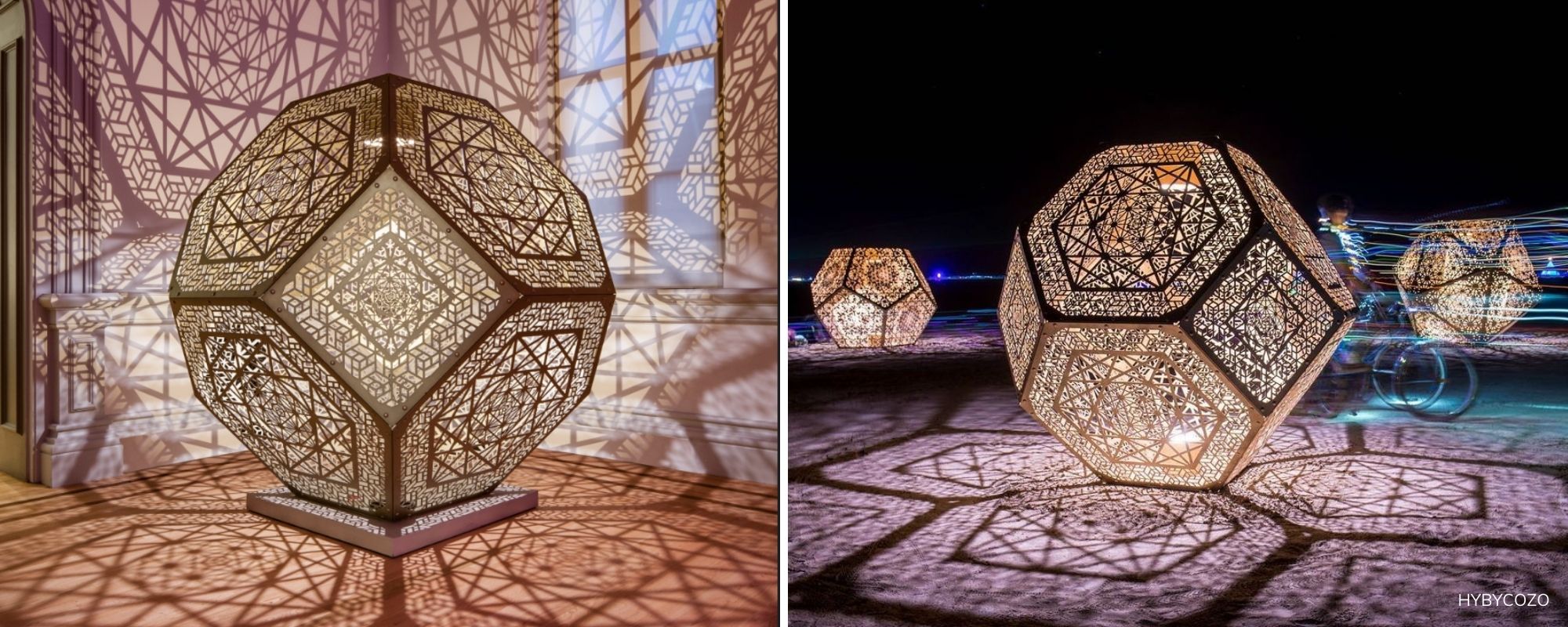 Burning Man and Sotheby's have partnered to create an exclusive event at Proyecto Public Prima Mexico a week before the charity auction at Sotheby's in New York, offering a first peek at the artworks.
Taking place in a historical space that celebrates union, culture, and creativity, this unique event will unveil the work of 13 prominent and inspiring artists, while promoting and supporting the creative ecosystem of Mexico and other international artists.
This event was curated and produced collectively by a range of highly inspiring people, such as Meredith Winner, Arturo Mizrahi, and Edgar Sanchez. MASSIVart Mexico plays a key role in that execution to help exhibit marvelous contemporary art pieces and invite visitors to discover the creativity and aesthetic of Mexico's contemporary art scene.
As a journey into the contemporary art community, all kinds of art forms will be represented. From spectacular light art installations and sculptures to NFT artworks, this exclusive experience will bring to light a range of well-renowned and established artists as well as exclusive art pieces from numerous Mexican artists.
A first glimpse into an exceptional selection of artworks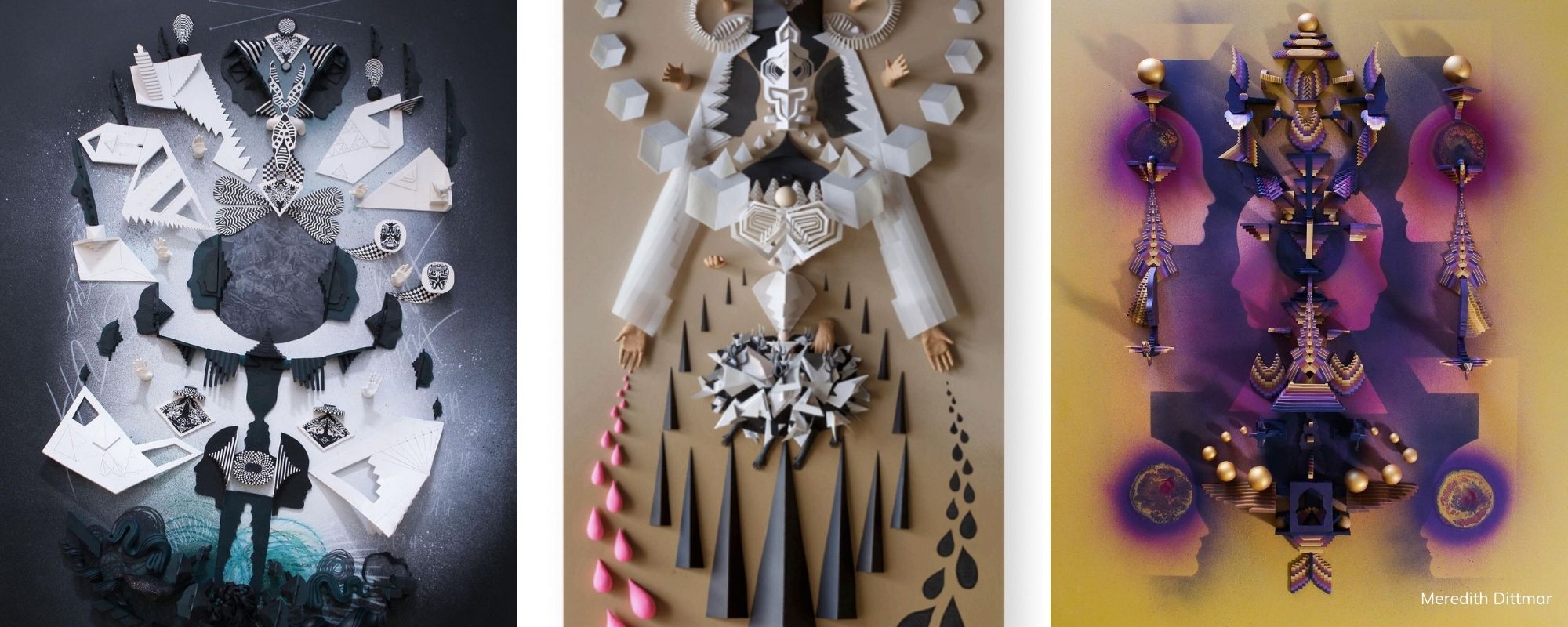 In the heart of the historical center of Mexico City, 13 artists will take over the walls and spaces of the General Prim ancient building. Like a dream, every art form will tell its own story, as imagined by the artist.
Philippe Demers, Founder and Creative Director of MASSIVart, explains: "Art and the creative industry are powerhouses for community-driven creative, innovative and resilient projects, creating safe spaces to share strong messages to the public and envision core values, notably sustained by Burning Man."
Whether it is the structured and architectural sculptures in steel and textured black electrostatic paint of Carlos García Noriega Bueno, or the provocative objects and installations that draw on elements of popular culture of Betsabee Romero, both are going to highlight ongoing issues in our contemporary society, questioning identity, human migration, and environmental issues.
Wandering around the exhibition, paintings by several Mexican artists will share the rich tradition of Mexican art. Luis Sanchez, who is known to be a master of many genres, will demonstrate his own symbolic perspectives through colourful artworks, an aesthetic contemplators will similarly be able to retrieve in Tania Quezada's and David Angulo's work.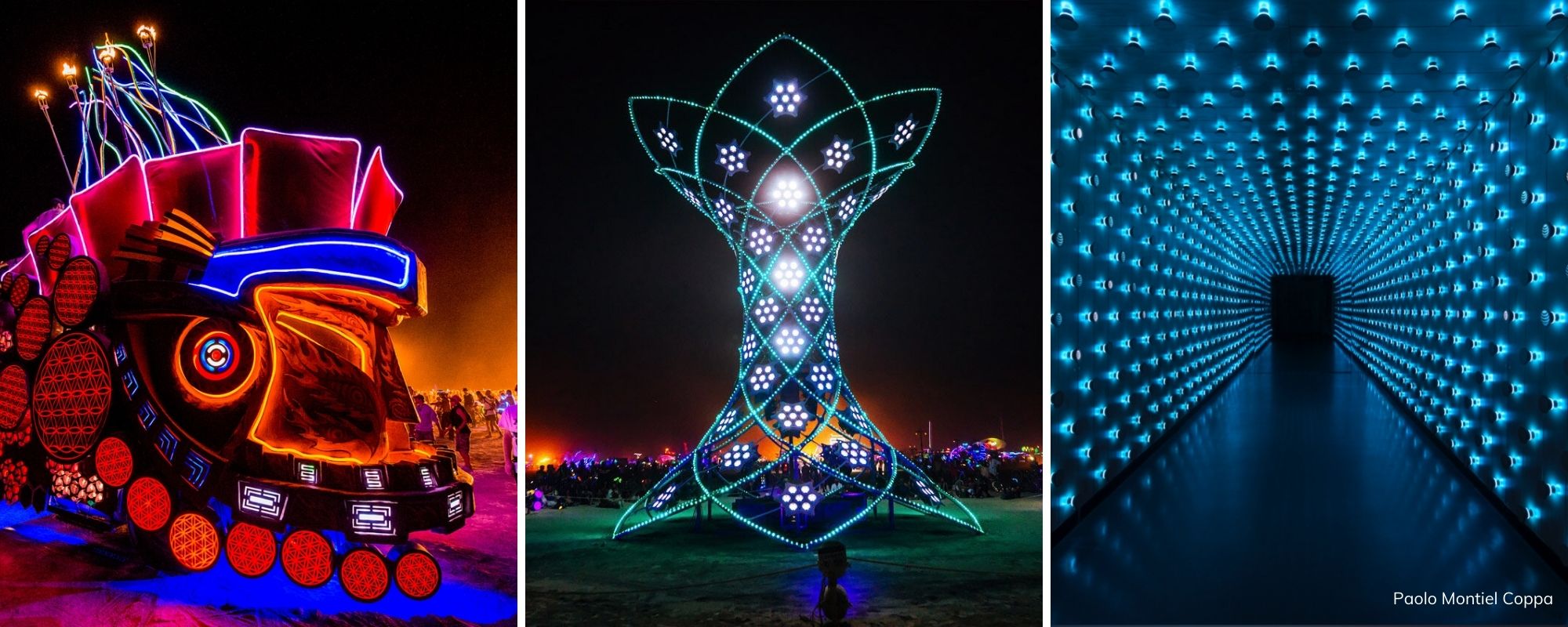 While exploring the corridors, visitors will find in the dim recesses of this early 20th-century building, the glowing neon art installations of Olivia Steele, asserting symbolic phrasing that allures and provokes. Paolo Montiel Coppa will also impress his audience. As the Mexican artist uses technology through light art to reveal the beauty of nature, he reflects upon how to find a balance between the natural habitat and technology in contemporary society. Something his Mexican counterpart, Sabino Guisu, explores in an entirely different manner, using ancient materials and new techniques to reproduce smoke in his artworks.
Alex Grey's marvelous technique of shapes and colours will be at the heart of the venue. This will transport the visitors to engage with the creative illusion of some world-renowned artists, such as Meredith Dittmar, who fathoms to express the nature of reality, while at the same time pushes the edges of imagination into the unknown.
The 21st century has brought a whole range of new art forms, continuing to fascinate the public. As part of this auction, HYBYCOZO, the Hyperspace Bypass Construction Zone, will present a series of NFTs showcasing – similarly to their installations – artworks that investigate geometric exploration through light, shadow, and perception.