MASSIVart has the pleasure of working with the City of Toronto and the Government of Quebec on ArtworxTO Symposium: Public Art for Tomorrow, a three-day virtual event that will focus on the future of public art, taking place on November 22 – 24.
The event is part of ArtworxTO: Toronto's Year of Public Art 2021–2022, an innovative year-long celebration that will kick off the City of Toronto's new 10-Year of Public Art Strategy, signalling Toronto's renewed commitment to public art.
As the symposium's programming team, MASSIVart is honoured to have the opportunity to bring this free, extensive and accessible program to life. Today we are thrilled to unveil the schedules and registration details for this imaginative and unique experience.
Organized with the City of Toronto and the Government of Quebec, this virtual symposium will celebrate Toronto's impressive existing public art collection while discussing the future role of art and artists in the public art form.
Keynote speakers, panellists, and industry leaders will discuss bringing communities together through public art by building better, stronger and inclusive cultural and creative sectors within urban areas.
Public art is at the heart of a city's development and vitality; by reimagining and animating public spaces, cities can bring people back to plazas, main streets, and neighbourhoods severely impacted by the pandemic. The integration of public art in communities city-wide undoubtedly connects citizens to their surroundings and assists with the social development and sustainability of communities.
Building upon the natural relationship between the City of Toronto and the province of Quebec, the symposium will connect arts organizations, industry professionals and businesses from both cities, to work together towards economic recovery. Public art of tomorrow, public art for all.

Notable speakers include: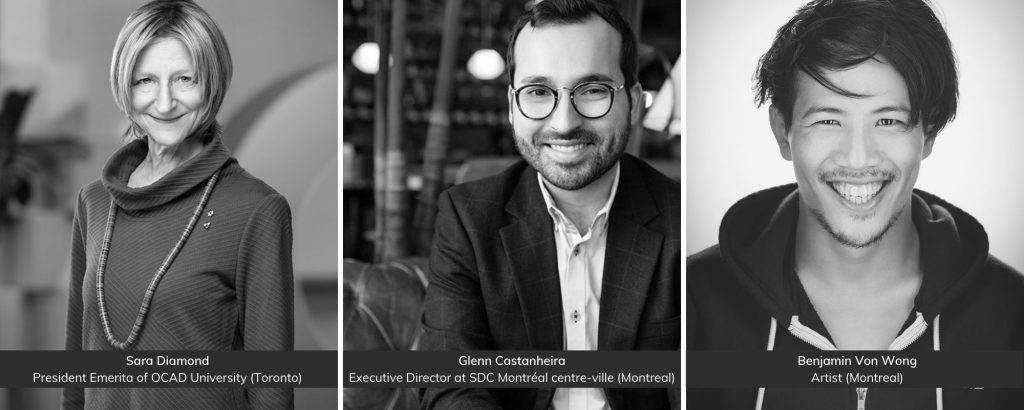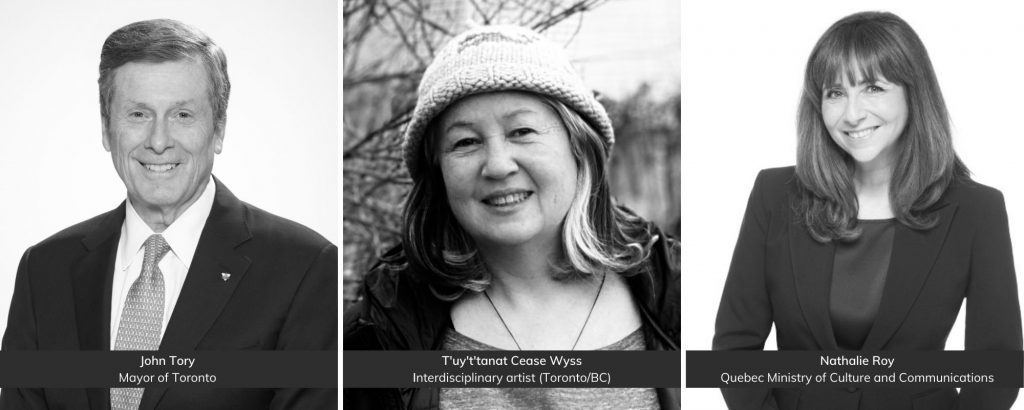 Participating speakers, artists and industry leaders from all over North America, discussing topics including:
→ Then, Now and Forward: Questions of Public Art
→ When Everyone Gets Into Bed, How Do We Make Public Art a Reality?
→ Future Public Art and Technology: Is it as Radical as it Seems?
→ Public Art and Sustainability: The Questions are Many
→ Actions to Take Now for A Better Public Art Future
→ How to Export Canadian Public Art Expertise
→ Reaching the Community & Citizens Through Public Art