Since our community has nearly doubled over the last few years, now feels like the perfect time to reach out to everyone following us to tell you more about our mission and the values which are at our core.
OUR STORY
Thirteen years ago MASSIVart was formed out of a deep passion for creating impact through art & culture. Now our tagline makes sense, right?! From the start, our mission has always been and remains to make art more accessible, support and empower the development of artists, and be a part of creating more vibrant communities. We are always aiming to inspire the world to embrace the power of creativity.
Our team has grown into cultural placemakers, master planners, curators, designers, business strategists, producers, branding specialists and storytellers. At heart, we are a tight knit group and creative family. We enjoy hanging out with each other and of course appreciate our days off! With over a decade in the creative space and having worked with over 2,000 artists from around the world, we now have more than 5,000 emerging and established artists in our network. Today, we have offices in Toronto, Montreal and Mexico, which allows us to offer a wide range of creative perspectives.
WHAT WE DO
As a creative placemaking and public art firm, we create inspiring destinations and public art pieces for the real estate industry, municipalities, museums and brands. From high level master planning to curation, fabrication and installation, we believe that art & culture have the ability to create value by shaping, enriching and contributing to the identity of places.
We love to unite custom-tailored teams of passionate strategists, artists, designers, fabricators, curators, and architects to reimagine and create destinations through art and culture, from concept through execution. Among others, we specialize in producing: art & culture masterplans, creative placemaking strategies, public art installations, museum exhibitions, cultural programming, community engagement plans and call-for-artists.
WHY WE DO IT
When it comes down to it, we value accessible art, cultural heritage, creating resilient communities and building engaging destinations. Over the years, we aim to promote more diversity, inclusivity and creativity through the frame of artistic and cultural expression. Our team is driven by supporting, empowering and collaborating with spirited, innovative and resourceful artists, designers and the creative community and we are proud to have injected millions of dollars in the artistic world since we started. Art that creates impact is what we value the most.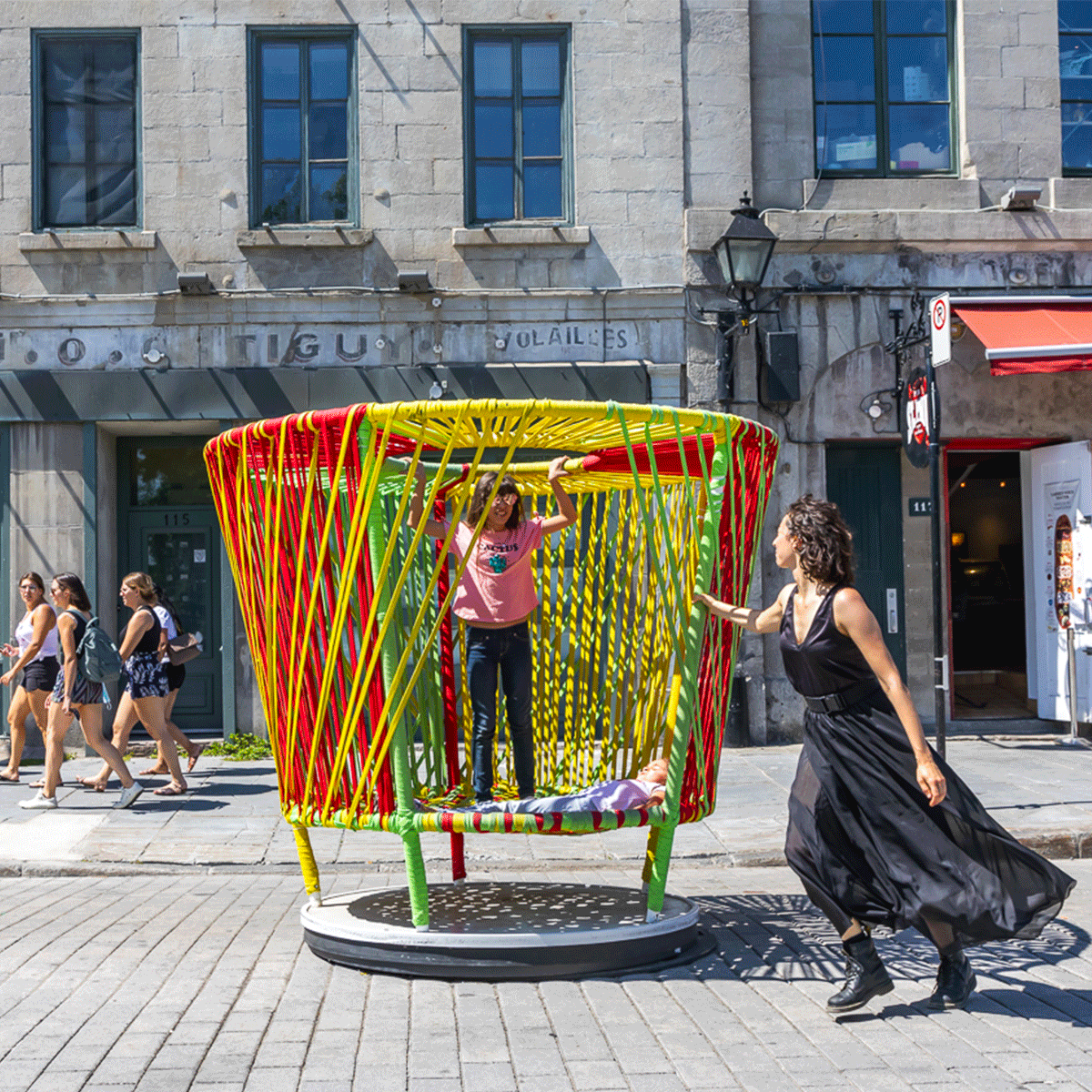 THE IMPACT OF ART & CULTURE
We believe in the transformative power of art – it can transform societies, businesses and individuals. Essentially, it's about supporting artists and helping create strong authentic connections for communities everywhere. Many great things can happen when integrating art into a space. Art activates a space so it becomes an inspiring new destination for the community, versus an empty one with no meaning. People reappropriate the space because they have an interest in being there and they identify with it, resulting in memorable, meaningful and purposeful experiences.
Incorporating transformative art into a space is also an incredibly powerful marketing tool because art increases brand presence, enhances brand reputation and provides engaging storytelling opportunities. Accessible art is also an excellent way to showcase a brand's ESG commitment towards arts & culture, inclusivity and diversity, and the artistic community.
So, that's our story! Creating memorable and meaningful experiences is our passion. Welcome to those that are new to us and thank you to the artists that follow and support us, and help make our mission to make art more accessible a reality.