At a time when the return to the new normal is slowly taking place, Alejandro Cardoso, MASSIVart's Global CEO, discusses, in an article, the future of marketing and brands.
---
The virus is still here. And will be with us for a while.  In a world filled with economic crisis, health challenges, huge political differences almost everywhere, millions of people immigrating causing huge disruption to even solid, well established economies, racism, populism, religious conflicts and even some civil wars, it is imperative  that corporations and mid and small size companies alike, develop alternative business plans and brand development models that would allow them to survive and eventually recup grow.
It used to be that CMO's at global organizations would have an acceptable  period of time for their tenure and results to be evaluated. I was one of them. Well, not anymore. Over the last few years, CMO's and CEOS's have been challenged to the maximum in order to produce short term results that would satisfy the shareholders. This has pushed brands to seek new Brand 2 Consumer engagement models that could generate results in the short term w/o ideally, affecting the brand in the long run. Some senior execs have succeeded but many have failed. As a result, communication agencies, ad agencies and digital agencies have been challenged equally by Advertisers in order to adapt to the new business and marketing reality. Some agencies have succeeded, some have failed in the attempt to adapt to the new reality.
So while COVID 19 has been a major issue over the last 6 months globally – where governments and health authorities have been put to a huge test – the reality is that for marketeers and communications experts the situation is a new challenge on the list, while certainly, a bigger one as compared to previous health challenges due to its economic implications, but one more challenge in the world of marketing. So, how do you adapt to a new reality where reunions, getting together, even having a coffee or eating with someone, force you to maintain a distance, when in fact one of the big challenges brands have is centered on creating memorable, enduring, unique experiences?

How can brands, in this new context, learn and be able to get closer to consumers?
The key words are: learn, listen, investigate, get close to your consumers – even if at distance – in order to understand their concerns, wishes and different and alternative ways of interacting with brands. Whether it is a FMPG or a Service, the premise is the same: Don't try to guess what they want, what their fears are and what their expectations are. Be sure before you improvise.
For some industries the forced shift of their model and their success, have been the result of consumers demanding their services not necessarily them being smart. Companies in the logistics and delivery services have experienced significant growth. Health and personal care brands have sold almost every SKU. Supermarkets have sold more food, beer and wine as people are not going out to restaurants. On-line services, both educational and entertainment services, have shown exceptional results, but in all honesty most of these success stories come from consumers forcing them to fulfill their needs, rather than these companies doing something exceptional, marketing wise. Even beauty and some luxury brands have sold more – as it is customary for these categories – whenever there's a crisis, as ironic as it may sound.
The art world has experienced an awakening as well, when it comes to people being inserted in museums and art and culture progress streamed live or on demand. So, while some businesses like tourism, restaurants, bars, airlines, co-working spaces, car manufacturers, small corner stores, among many others, have suffered a lot, others have capitalized on the crisis. That's the way it has always been.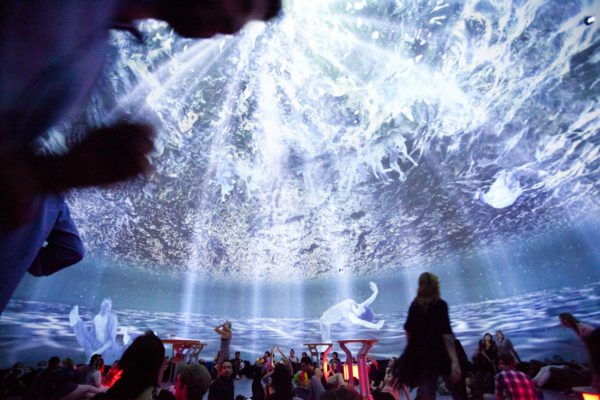 Brand experience will determine the success and future of brands.
Looking forward, we as marketers, are now forced to develop strategies that could bring the brand closer to the consumer in an entertaining, attractive, relevant manner.
In order to listen to the relevant audiences, data is crucial and how you use data can lift up  your business or in fact, bury it. Data produces insights that drive the strategy. Strategy leads to the Idea and the Idea is then executed and measured to start the cycle again. In this model, the idea and execution are critical. How you create a brand experience that is relevant, meaningful, unique memorable and that creates the need for customers to want to revisit it and share it with pals in their social media communities, will be crucial.
We, at MASSIVart believe and have shown over the last 11 years, that creating art infused ideas can certainly change the consumer's experience and interaction with the brand, whether it is on-line or off- line, in order to create brand preference, loyalty and advocacy.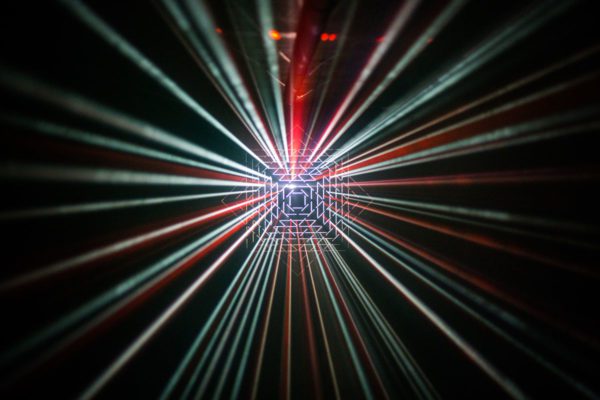 Of course, brands must get closer to their audiences and art & culture are an effective way to achieve that. An advertising campaign – even if highly creative – won't do the trick anymore. Being able to make tangible the brand promise through experiences, will create the buzz, the awareness, the sales and the growth.
As months go on and we go back to the new normal, whether you're a packaged good, in the hospitality industry,  in the real estate development, or in financial services, brands will have to make sure they get noticed, they attract the consumers attention and get chosen by consumers, as disposable income might be constrained in some demographic sectors for a period of time. So whatever the retail space or the various touch-points or destinations where consumers interact with the brands – whichever these may be –  all of them have to be super differentiated and attractive to gain the consumers preference. As rare as it may sound, now is the time to prepare.
While advertising might affect the way consumers see brands, it is a universal truth that today, brands need a lot more than a nice ad to impact and attract consumers. Brand experiences are the ones that can make a brand promise tangible. In my career of many years in the ad world, I came to conclude a few years ago that brands need to shift from messaging to creating experiences and I'm sure that life with COVID  and post COVID will drive brands and marketers to realize this is a trend and not a fad, that can determine the bright – or gray future-  of some brands. No doubt, in the new normal, brands will need to find ways to get closer to consumers as consumers will be busy minding other things.
Art infused ideas merged with technological breakthroughs in our opinion is a way to innovate and clearly distinguish brands from the rest and get that share of market out of a more fragmented and more disputed, available market.
A. Cardoso