There are some art installations that leave a lasting impression on you. Artists like Bianca Bondi, Kimsooja and many others have created beautiful artworks that welcome viewers to rest and reflect. The MASSIVart Team has narrowed down their Top Picks for the Dreamiest Art Installations.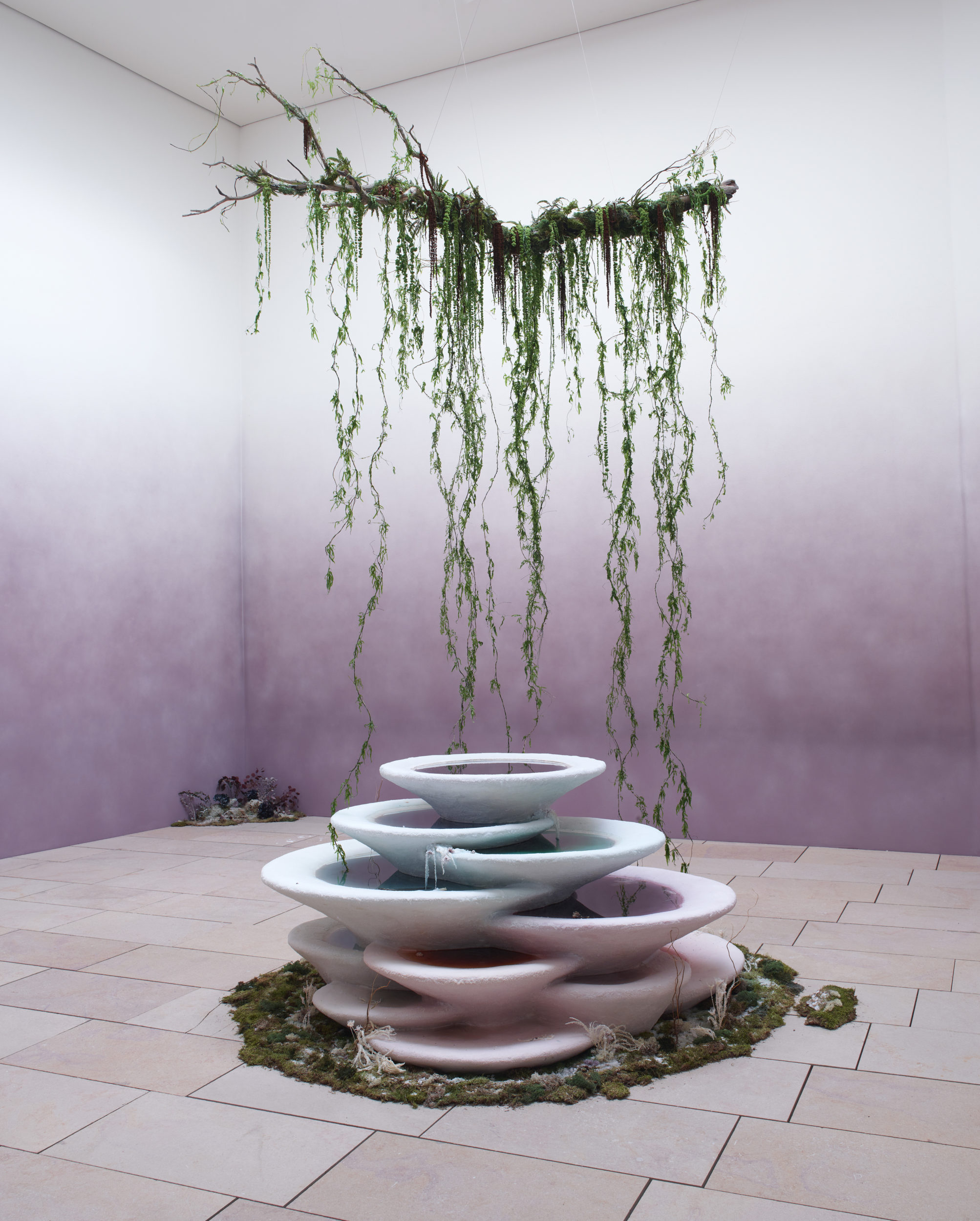 Bianca Bondi is a South African artist based in Paris. Her artistic methods delve into material experimentation, which is expressed in her piece The Daydream. The Daydream is made of salty ponds delicately placed atop one another with a floral cloud of plants suspended above. Bondi collaborated with Tara Marsellati for the floral component of the installation. She also worked alongside perfumer Yann Vasnier in order to make The Daydream an encompassing experience that activates all of the senses. The intention of this piece was to make it a simultaneously healing and nurturing experience.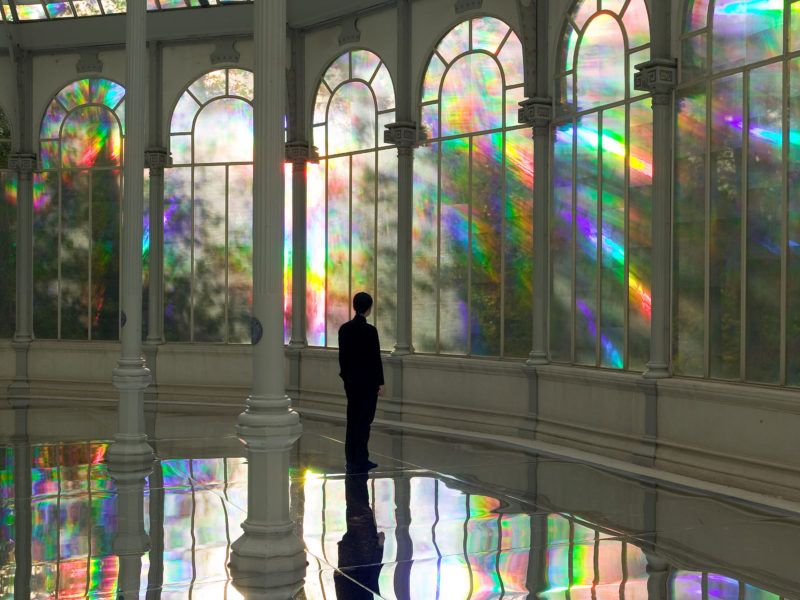 Korean-born and NYC-based artist Kimsooja initially created To Breathe in 2006 for Palacio de Cristal in Madrid Spain. Since then, she has taken her installation To Breathe around the world. Kimsooja is well-known for rainbow installations and uses both light and mirrors to fill spaces with rainbows. In working with the sun and rainbows, Kimsooja explained in an interview that "I don't have control of it, and that ephemerality is the beauty of the piece because it just comes and goes with the sunlight of the day – as in our lives, as in our destinies, as the way nature is." This installation creates a dreamy destination that is high on our list of installations to visit.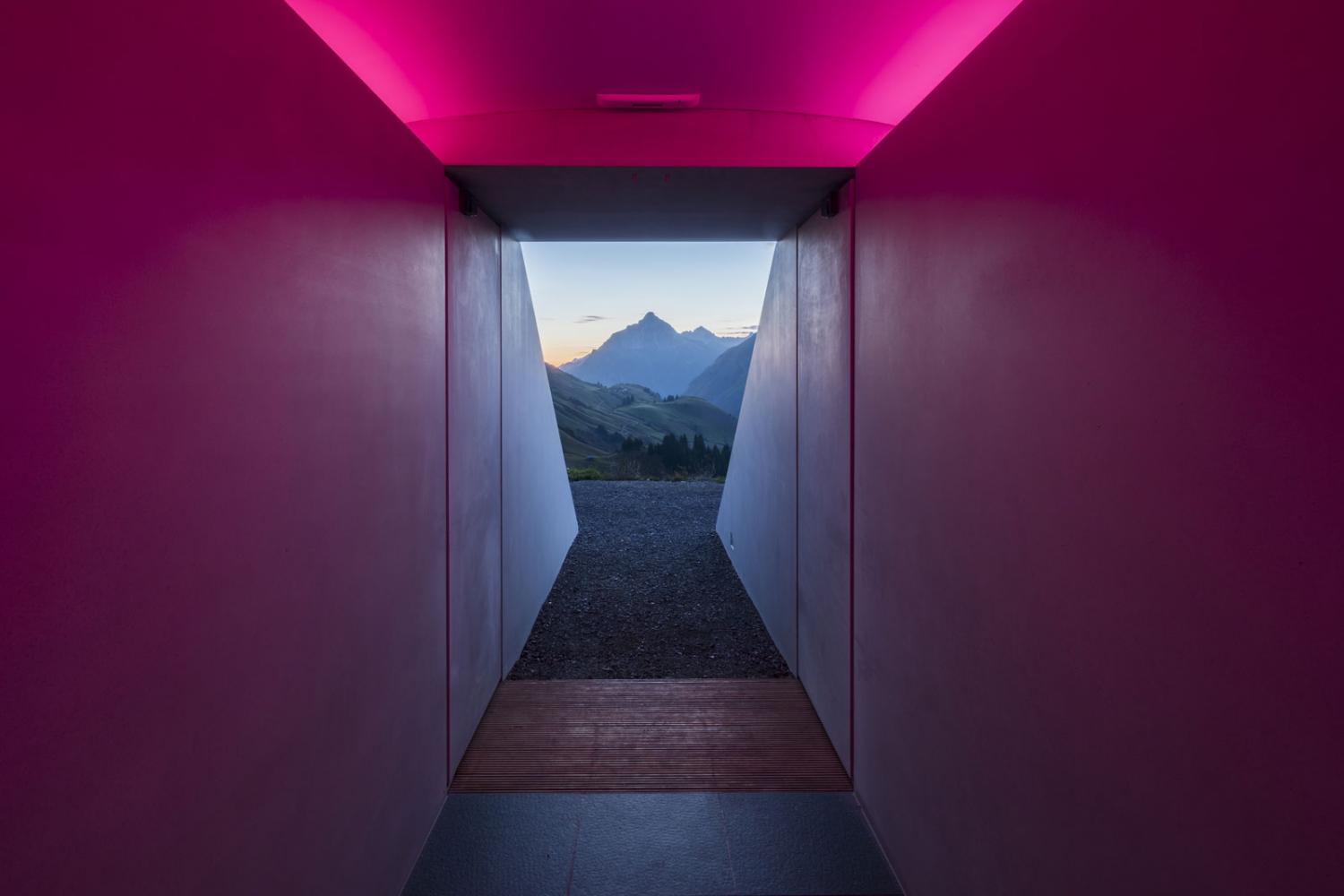 American artist James Turrell has been working directly with light and space for over half a century, creating installations that engage viewers and challenge human perception and limits. It has been described that his work with light is more about the "physical presence of light made manifest in sensory form." Turrell's Skyspaces are site-specific, where Turrell creates a proportioned chamber that works with an aperture in the ceiling that opens to the sky above. These installations can be autonomous structures or can be integrated into existing spaces. Looking at one of Turrell's Skyspaces, it feels like a portal to the sky as you're bathed in the changing colours.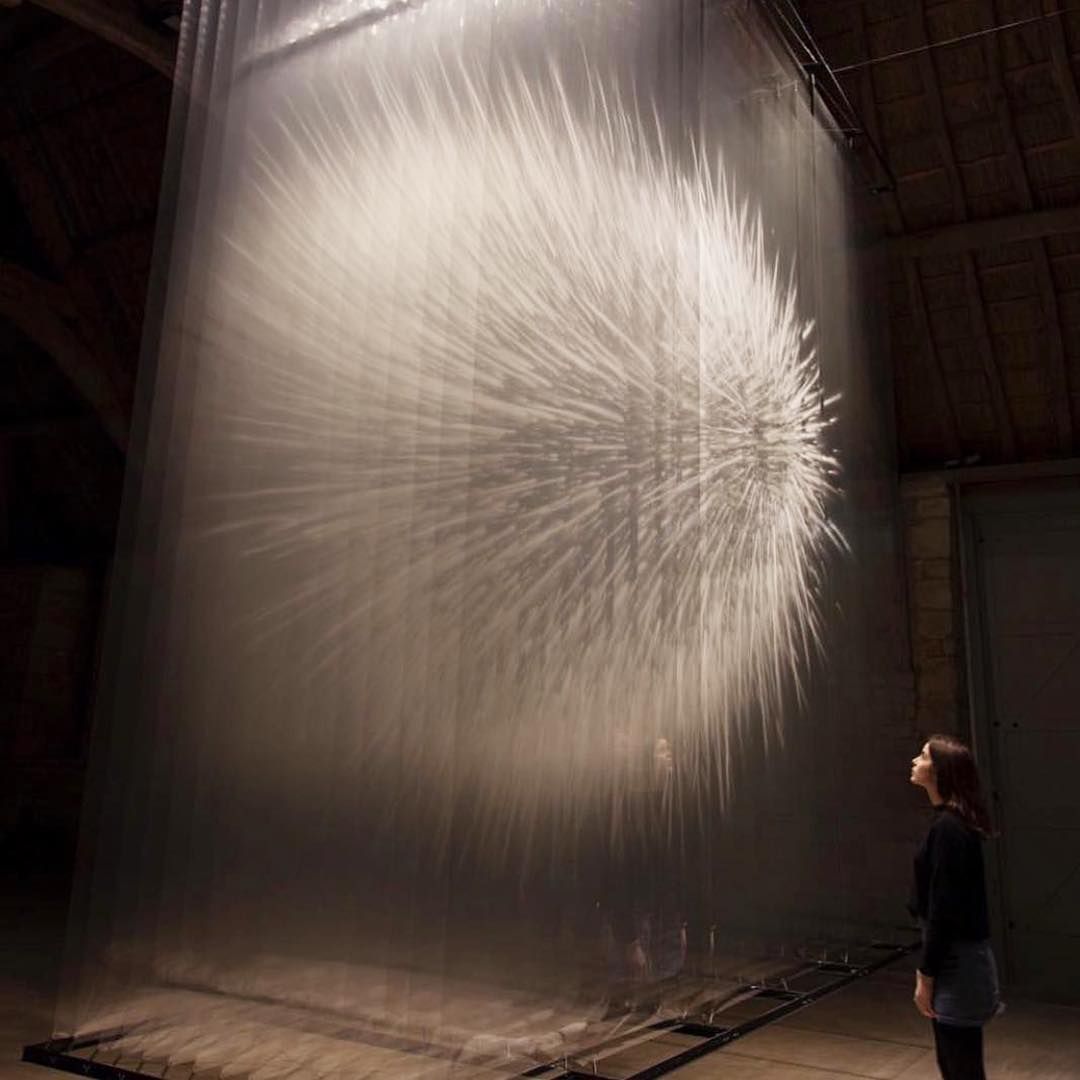 David Spriggs' Vision II is part of an immersive series that is a feast for the senses. Both an explosion and an implosion, depending on a viewer's perspective, there is the sensation of witnessing both a becoming and breaking down simultaneously. Visually similar to the Big Bang and with the installation changing depending on where the viewer is standing, David Spriggs' work is one that we could stand in front of for hours exploring how it shifts and changes. This piece feels as though you are in the midst of witnessing a colossal event.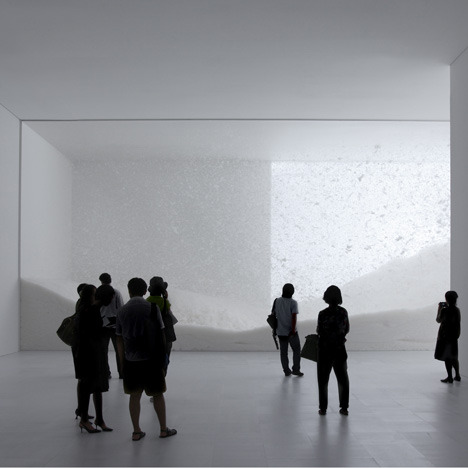 Japanese artist Tokujin Yoshioka's The Snow, installed in the Mori Art Museum in Tokyo, is a 15-metre-long tank filled with feathers that soar. The feathers appear to look like snow, making this installation dynamic and captivating for viewers. Seeing hundreds of kilograms of feathers flying and falling slowly leaves one feeling calmed by its beauty.